Mental Health Week 2023

Mental Health Week | May 1, 2023 - May 7, 2023
Each year, 1 in 5 Canadians experience a mental health illness or mental health issue. Although some people may never experience a challenge, we all have mental health, and it is important to talk about how it can be expressed and nurtured.
This week is the Canadian Mental Health Association's (CMHA) annual Mental Health Week, which looks to shift attitudes and perceptions about mental health and promote behaviours and attitudes that foster well-being and support good mental health. This year, the campaign focuses on #MY STORY and shines a spotlight on community mental health care programs, communities and voices while showcasing the importance of securing universal mental health care.
---
BCHS Staff Champions: Ask the Experts
We are grateful to have such an amazing mental health team working at the Brant Community Healthcare System. We asked a few of them to share their insights and advice on the profession, stigmatization, and various strategies and supports that have helped themselves and others.
| | | |
| --- | --- | --- |
| Eve - Social Worker, ER Mental Health | Samara - RPN, Inpatient Mental Health | Sofia - RPN, Inpatient Mental Health |
What inspired you to become a mental health provider, and what aspects of a person's life do you think are important to consider when working with individuals living with mental illness?
"I was always intrigued by mental health because of how misunderstood it often is. "Mental Health" is something experienced by every single person. The degree of an individual's mental wellness or illness is influenced by so many factors; relationships, environments, history of trauma, substance use, genetics, diet, deaths, divorce… the list goes on ad infinitum. These variables change over time, and as humans we are constantly adapting to new circumstances. I feel privileged being able to be with people as they learn to navigate these changes and build resilience." (Eve, ER Mental Health)
"I think a genuine care for others is one of the most important thing to consider when working in psychiatric care. My past personal experiences have made me appreciate the difference a compassionate person can make in the life of someone who is struggling. Someone very close to me struggles with mental health and addiction issues. I believe that if my loved one had been aware of or offered better supports, life may have been easier. This is what inspired me to go into a helping profession." (Samara, Inpatient Mental Health)
"During my consolidation I worked at a homeless shelter in Ottawa and worked with clients experiencing homelessness, addiction, and mental health. I enjoyed learning how different mental health disorders effect behavior and how medications can help change these behaviours." (Sofia, Inpatient Mental Health)
What advice do you have for individuals living with mental illness who may be hesitant to seek treatment or may feel stigmatized by their condition?
"If you had Diabetes, you would take Insulin. If you had Cancer, you would receive Chemotherapy treatments. If you broke a limb, you would wear a cast. Mental health is health, and requires treatment just like any other medical concern. You are human. History and statistics tell us mental health concerns are not uncommon to the human experience. It is important to remember that mental health concerns are something that you experience but they do not define who you are as a person." (Eve, ER Mental Health)
"It may not always feel like it, but it has been my experience that there are more people who wish to see you healthy and succeed than there are judging you. Having worked in the resource team I have had the privileges of seeing staff across several departments work tirelessly to show their patients respect and kindness." (Samara, Inpatient Mental Health)
"If you are wanting to reach out but are stuck, there are apps that help with things like anxiety, there are anonymous phone lines you can call as well. I know the hospital is a scary place for someone with mental health issues, but I strive to make the space a safe space for others." (Sofia, Inpatient Mental Health)
What advice do you have for individuals supporting a person living with mental illness (personally or professionally)?
"We spend so much time wanting to help find solutions for individuals struggling with mental health concerns. Solutions are good, but sometimes your solutions are not the ones they need. Sometimes, the most helpful thing we can do for someone is hold space for what they are experiencing, and validate their concerns. Listening, empathizing, and being present can go a long way in supporting them on their journey." (Eve, ER Mental Health)
"Remember that you are not alone and you do not have to do things alone! I think so many MH patients come to the unit because they are at a loss, struggling and don't know where to find resources. Those connections can make such a huge difference and help keep people out of hospital, safe at home where they want to be!" (Samara, Inpatient Mental Health)
"Communication and understanding of mental health issues. My partner struggles with depression and anxiety and there are days where they don't feel like doing anything and when I notice these changes in behavior, I make sure to check in every so often and respect their needs in that moment." (Sofia, Inpatient Mental Health)
What tips or strategies do you rely on in supporting your own mental wellbeing?
"I love the easy acronym of HALT – am I Hungry, Angry, Lonely, or Tired? I make every effort to take care of my physical body as well as my mind. I have always found emotional salvation through exercise. Evidence tells us there are psychological benefits of exercise to help improve mood and reduce anxiety. I also try my best to eat regularly and as healthy a diet as I can, obtain adequate sleep, spend time with individuals who are important to me, and rest on days I need it. I've also learned that its important I try to do things that don't let me spend too much time inside my own head. If my mental health is suffering, I often realize I need to get out of myself and spend some time in service of others. These are just the things that work for me, and I have learned them through much trial and error. I'm still learning! What works for me may not be the way to go for someone else." (Eve, ER Mental Health)
"I think a social supports and a sense of community are so important. Spending time with people I care about and being active help keep me grounded and at my best." (Samara, Inpatient Mental Health)
"Yoga! It helps a bunch to release tension. Self care for sure, take a walk, call a friend, make sure you are eating healthy foods and getting sleep." (Sofia, Inpatient Mental Health)
---
BCHS Program Highlights
Inpatient Mental Health
DOVE Program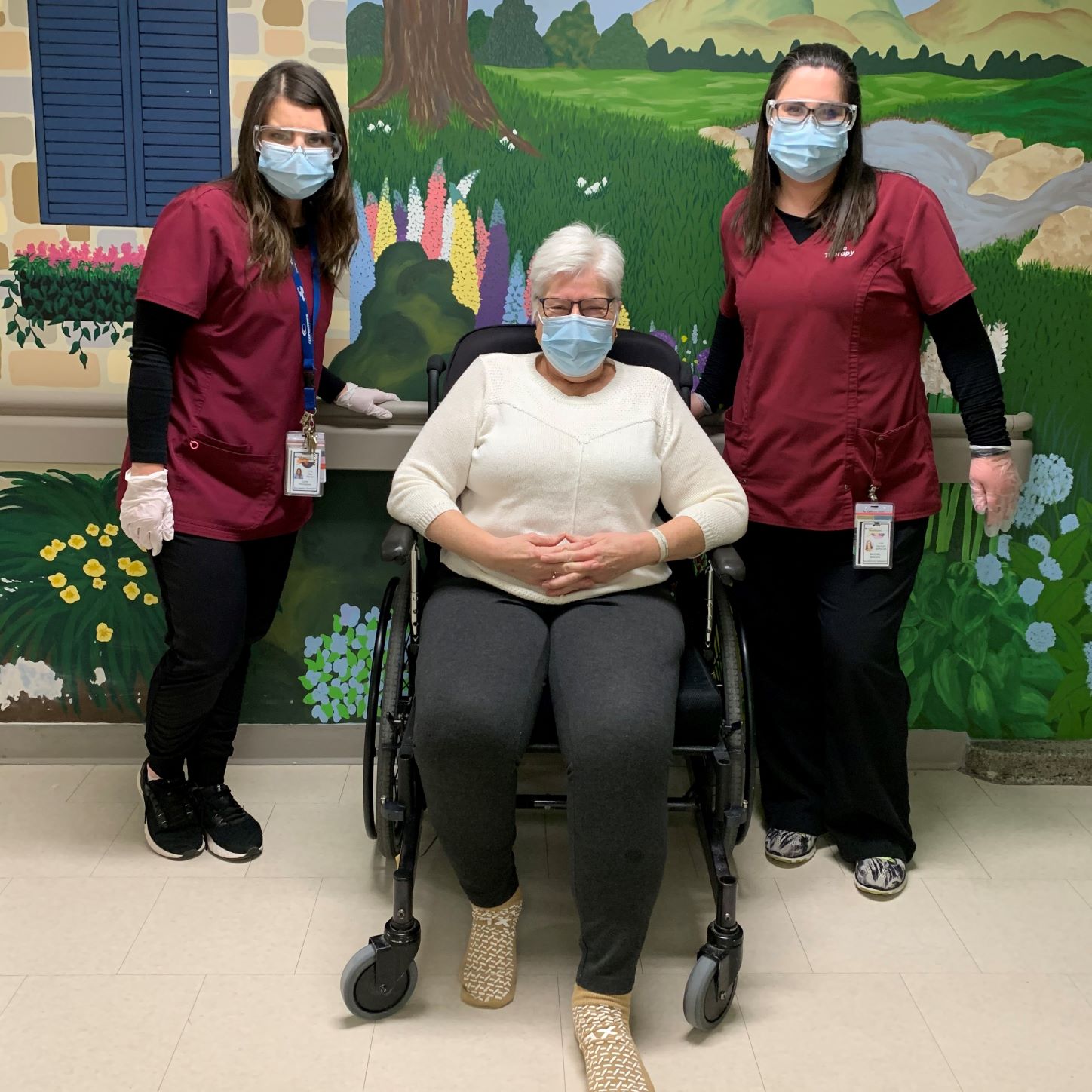 The DOVE Program stands for Dementia Care, Opportunity, Validation, and Empathy. It involves utilizing evidence-based Recreation Therapy techniques to enhance cognition, memory, and support, for the patients in C4 Complex Care. Created by Recreational Therapists Rachel Brown and Julie Thompson, this program was built on the essence of personalized patient care through recreational therapy, adaptable leisure activities, and holistic healing. The program supports older adults mental health by focusing on providing purpose, autonomy, social connectedness, and stimulation to combat increased loneliness while improving strength and cognitive functions while admitted in hospital. Program data has concluded improved mood, overall wellbeing and decreased responsive behaviour in patients that participate in daily programming.
Click here to read a previous article on the DOVE program.
Pet Therapy
The Brant Community Healthcare System partners with Therapeutic Paws of Canada to offer free therapeutic pet visits. Currently we have three dogs, Roxy, Nicky and Mick, who visit with patients in our Inpatient Mental Health unit twice a month. Staff tell us that therapy pets impact the daily lives of many patients by helping to reduce stress, improve communication for those who struggle and improve an individual's emotional state.
This program enhances the quality of life and health for patients through the human/animal bond. The petting and stroking of a pet help to calm the most agitated individual and stimulates wonderful conversations about the pets in their own lives. The positive impact of the program on the day-to-day life of each patient throughout our organization and beyond is immeasurable.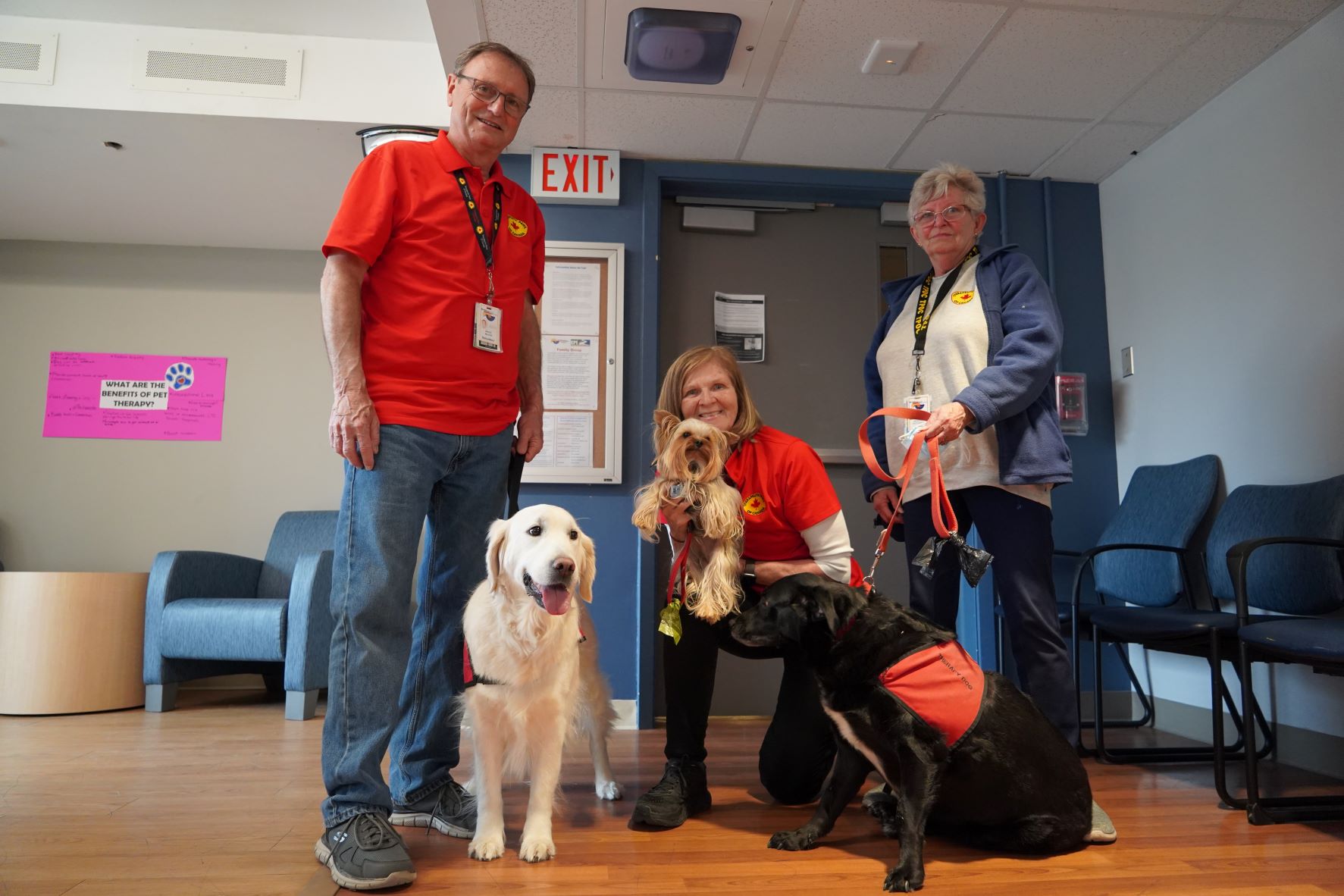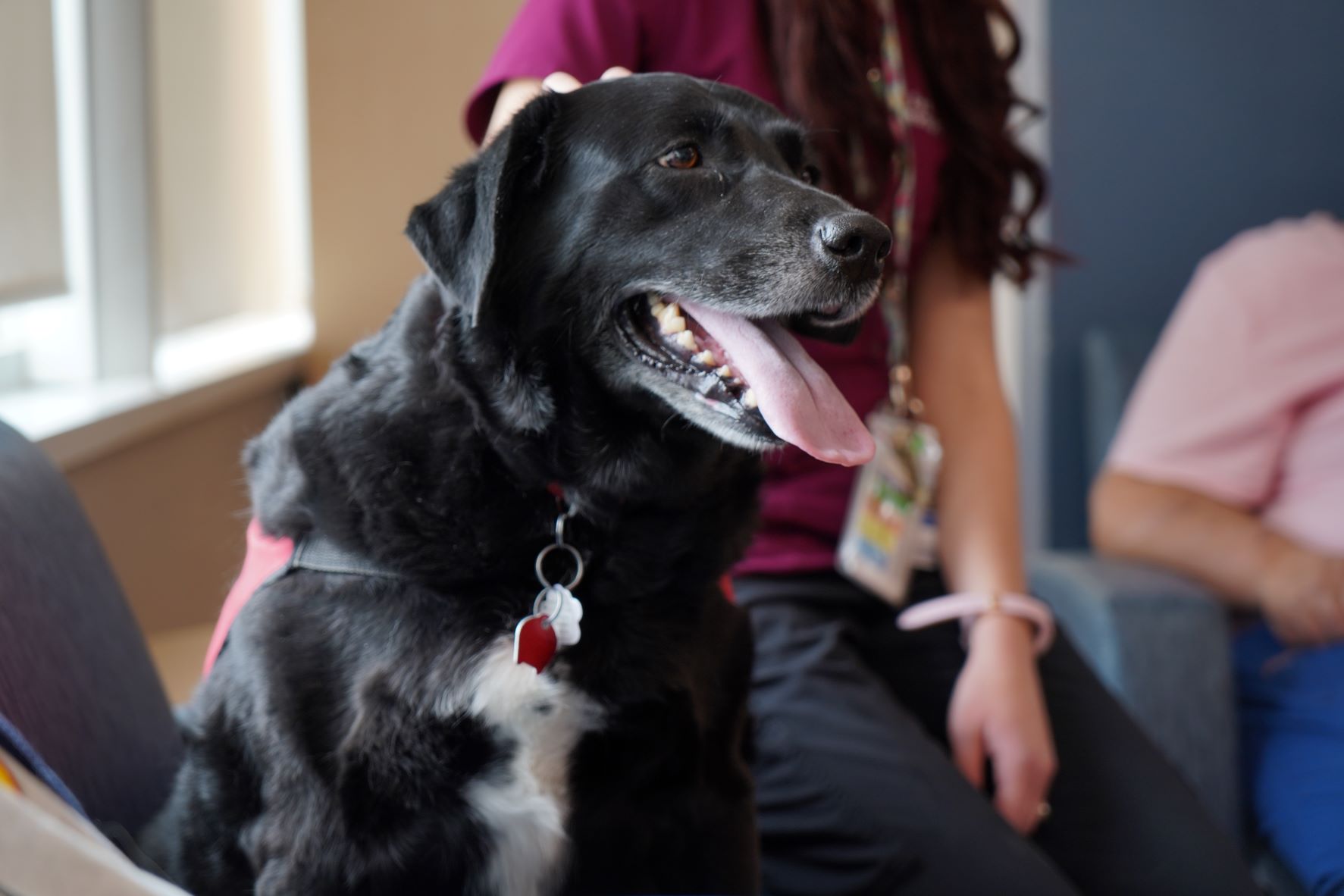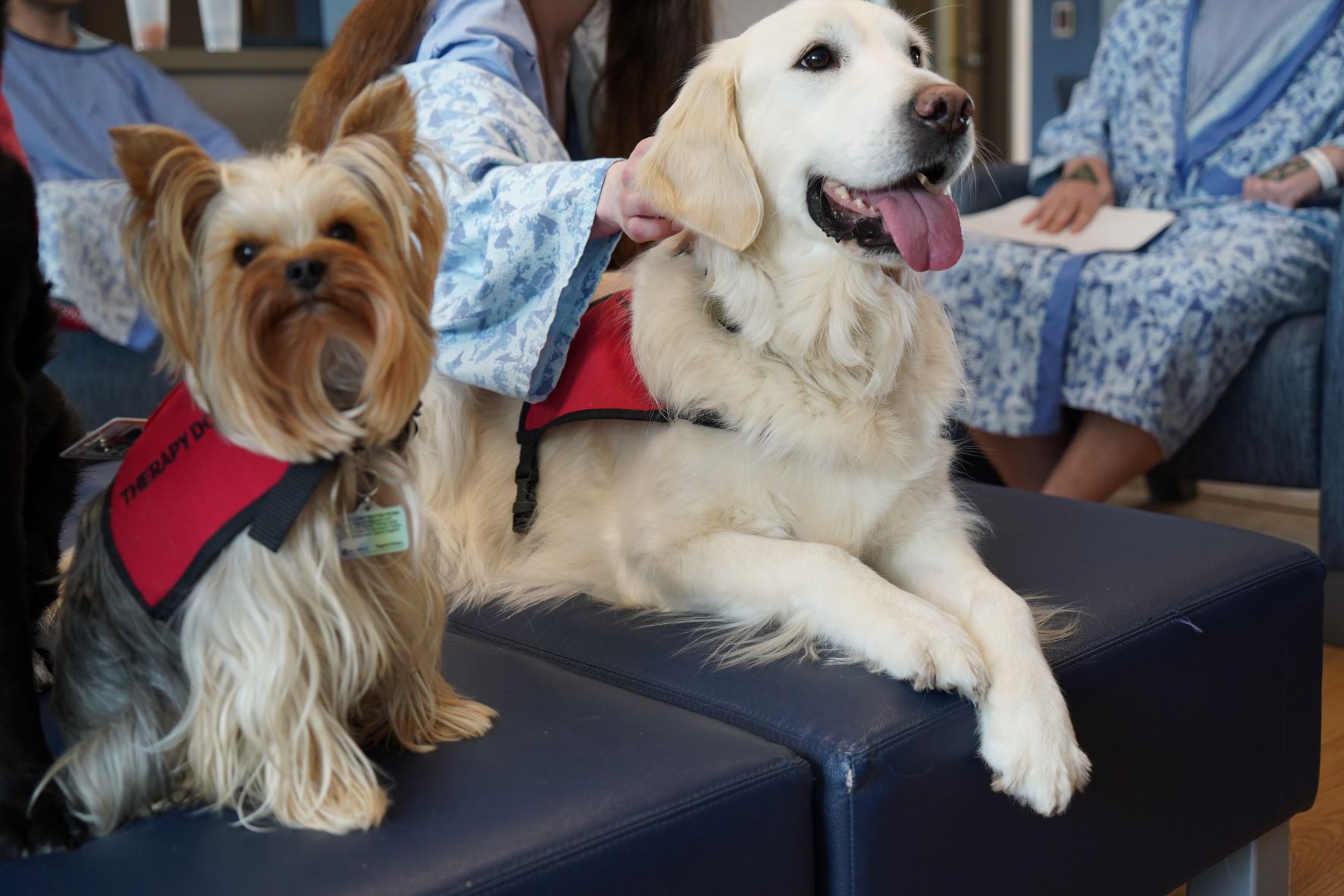 Outpatient Mental Health
Acute Day Treatment
The Acute Day Treatment (ADT) program is a voluntary, transitional mental health recovery based program for outpatients that is designed to assist individuals with goal-setting, learn coping strategies, enhance daily life, connect with community resources, and learn about symptom management.
The goals and outcomes of the program include:
Increased ability to use healthy coping skills
Positive lifestyle changes to daily routine (eating, sleep, time management, and communication)
Improved self-awareness (interests, abilities, triggers, stressors, warning signs of being unwell)
Improved access to community resources and community supports
Improved self-management of mental health symptoms
Reducing hospitalization and emergency department visits
Early Psychosis Intervention Program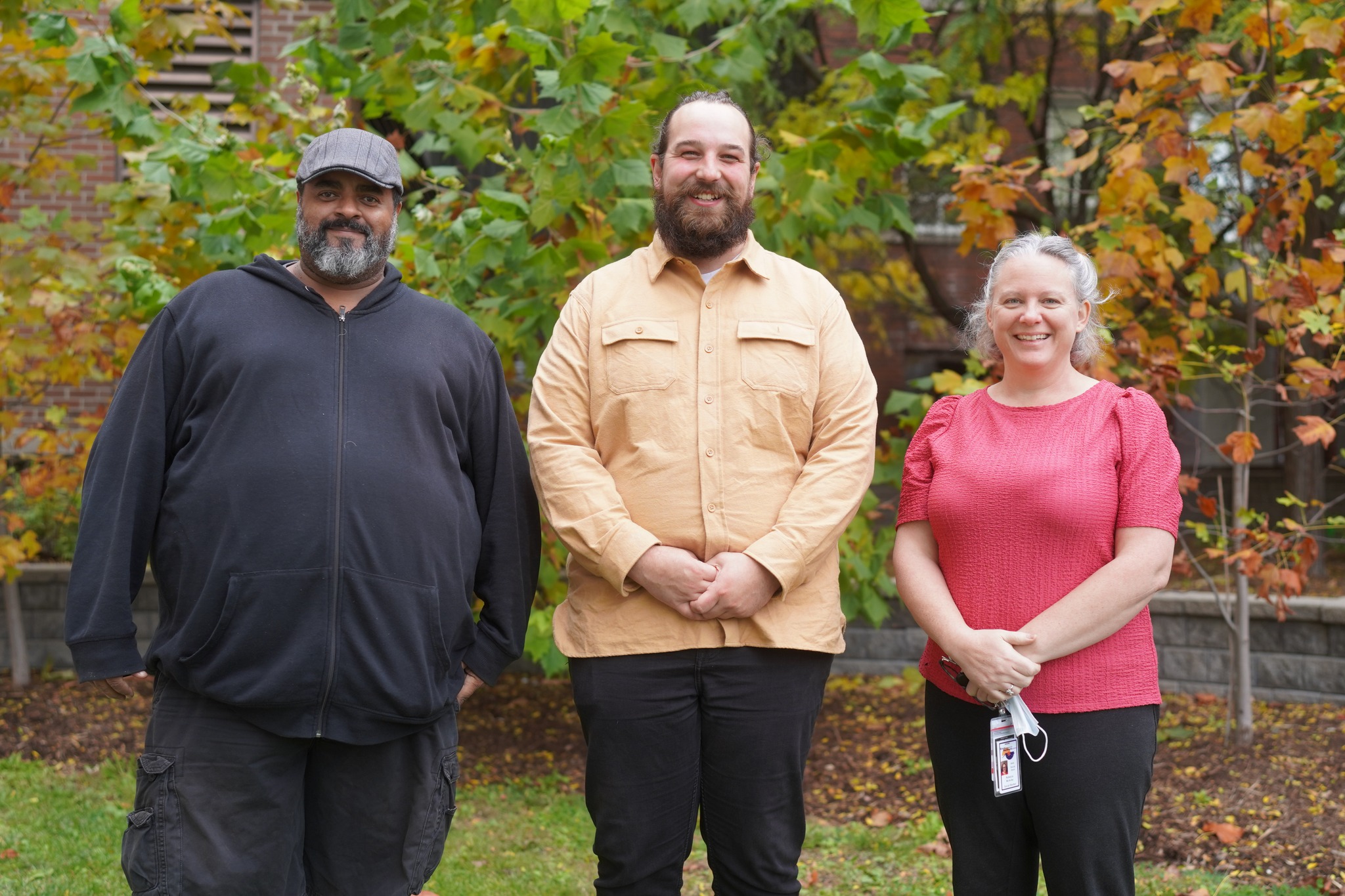 Early Psychosis Intervention (EPI) is a program for young people who are newly experiencing symptoms of psychosis or have not received any previous treatment for their psychosis. EPI uses assertive outreach to actively engage clients in their own environments (home, café, park, etc.).
The multidisciplinary team aims to provide support through psychopharmacology, psychotherapy, family support, and education.
Click here to read the Hospital Insider article (Brantford Expositor).
| | |
| --- | --- |
| Inpatient Mental Health | Outpatient Mental Health |
For more Mental Health and Addiction Programs, click here.
---
BCHS Employee Resources
Employee Assistance Program (EAP)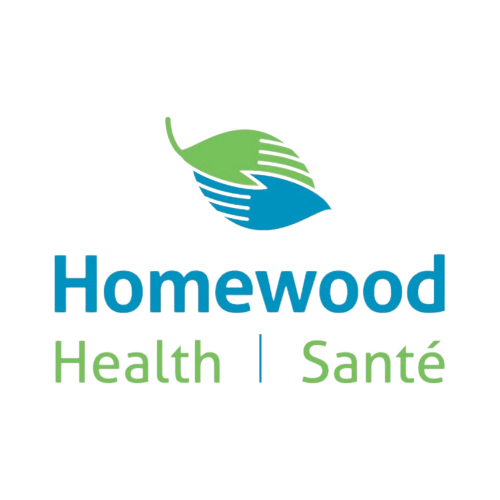 The last three years forced many into a new normal, lockdowns, masking rules, economic crisis, families and couples were separated, people fell ill and lost loved ones. We understand the stress and anxiety this has placed on individuals. Your BCHS Wellness Committee wants to help you stay healthy, both mentally and physically, as we continue to move forward in 2023.
Everyone faces challenging and stressful events in their lives. Sometimes we can handle these situations ourselves; other times we could benefit from some support. This is where the Employee and Family Assistance Program comes in. BCHS has partnered with Homewood Health to ensure our employees have confidential access to resources to support them through challenging times.
Homewood offers a wide variety of services including:
Counselling via phone, video or in-person
Life Smart coaching, and access to a huge library of online resources and tools
Mental Health and Addiction support
Family and Relationships support
Work and Career support
Financial and Legal support
Health & Nutrition support
Life Transition support
Culture and Identity support
Their wide variety of services are available 24/7 by phone, online and even using their app. Services are tailored to the needs of you and your family.
For immediate resources you can access Homewood Health by calling 1-800-663-1142 or visiting Homeweb.
For more information on how to access the services, please reach out to Cindy Hayward-Dale, Manager of Organizational Health or a member of Organizational Health Team.
Peer Support Program
The Peer Support Program launched on April 3rd, 2023. Peer Support is a program that provides individual emotional, social, and informational support, or group support debriefing, defusing, and crisis management briefing for employees at BCHS. The Peer Support Program is confidential resource available to all BCHS employees, professional staff, learners, and volunteers experiencing personal or workplace stress.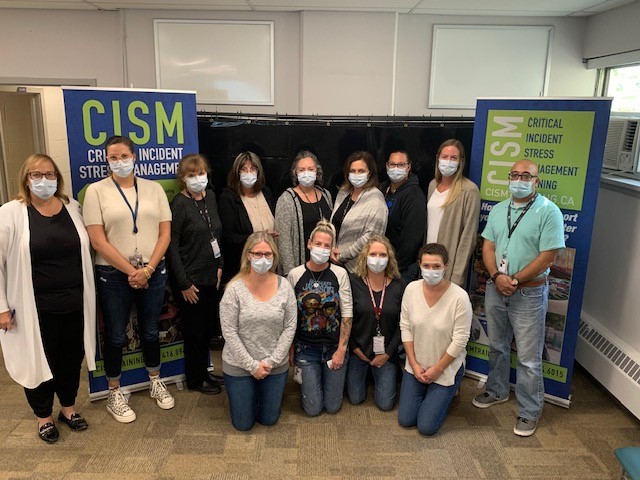 The Peer Support Program consists of fourteen BCHS staff trained in critical incident stress management and confidentiality to provide peer support. In addition, the Peer team can select and apply appropriate crisis intervention strategies to best respond to individual and group needs.
The Peer Support Program benefits the organization because the team consists of employees from the BCHS organization that understands the work culture, are easily accessible, and can provide confidential support in various circumstances.
The Peer Support Program does not replace the need for professional mental health services such as Employee and Family Assistance. However, Peer Support is a vital link in seeking help. The Peer Support Volunteers are trained to provide and assist with immediate support by listening, encouraging, and guiding coworkers to the appropriate individuals and resources for help and support. Peer Support Program is a program that:
Supports and engage in confidential early intervention related to mental health issues, work stress, critical incidents, and other concerns that may adversely affect individuals or groups.
Provides clear and accurate information regarding available resources and engage in supportive follow-up.
Peer Support Program does not provide counseling or experts in mental health issues. Still, it has the training to provide emotional first aid and to work collaboratively with a crisis management professional.
BCHS team can access the Peer Support Program via:
Click here to watch the Peer Support video.
---
Mental Health Week Event
Thank you to everyone who came out to our Mental Health Week event, in partnership with the Brant County Health Unit (BCHU) and Strodes BBQ & Deli. The community was able to participate in yoga practice, deep breathing stations, games, and the sharing of "My Story" accounts to better promote, support and advocate for mental health awareness and services. We hope that you continue to take care of your mental wellness and be there for others who may need it.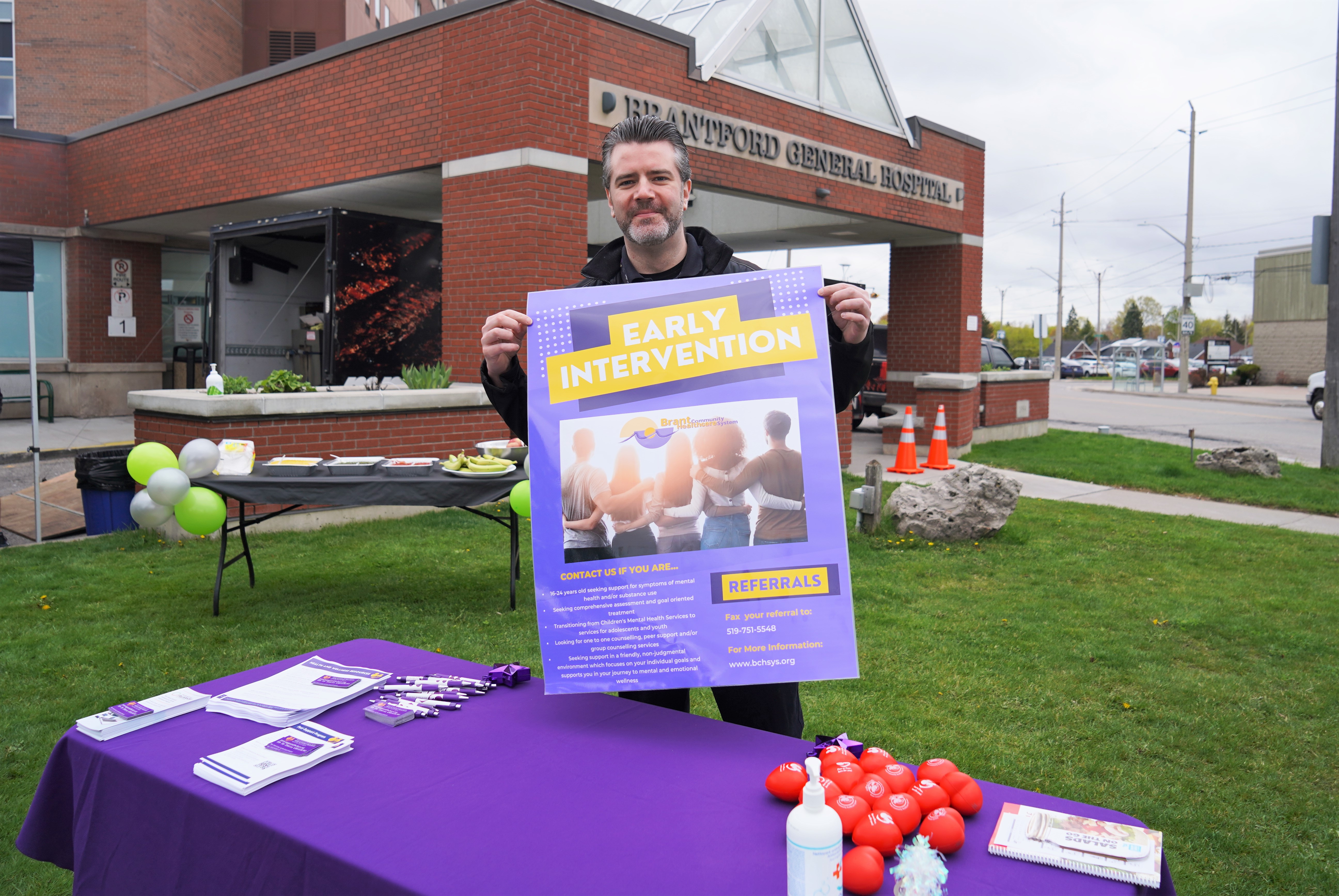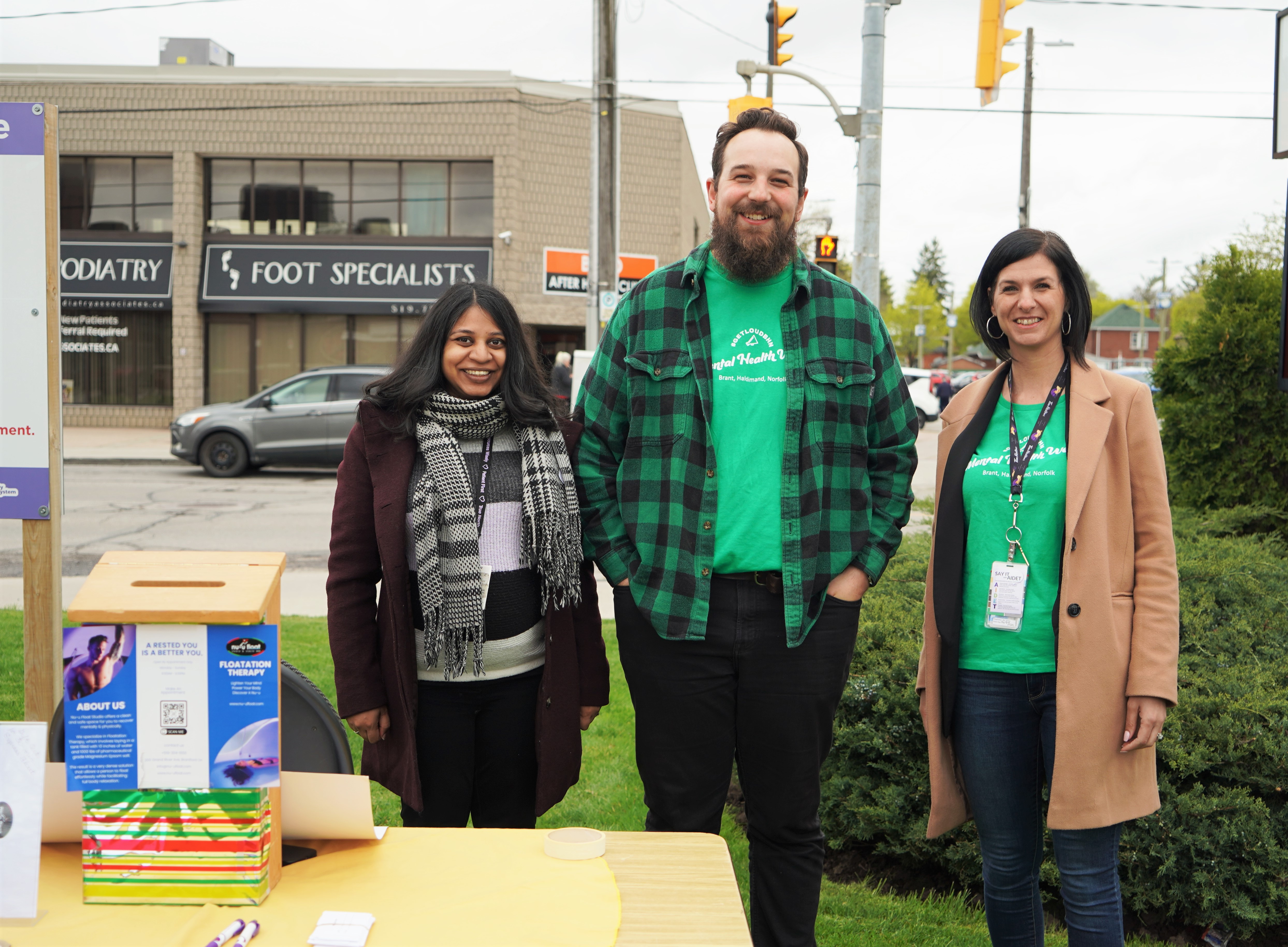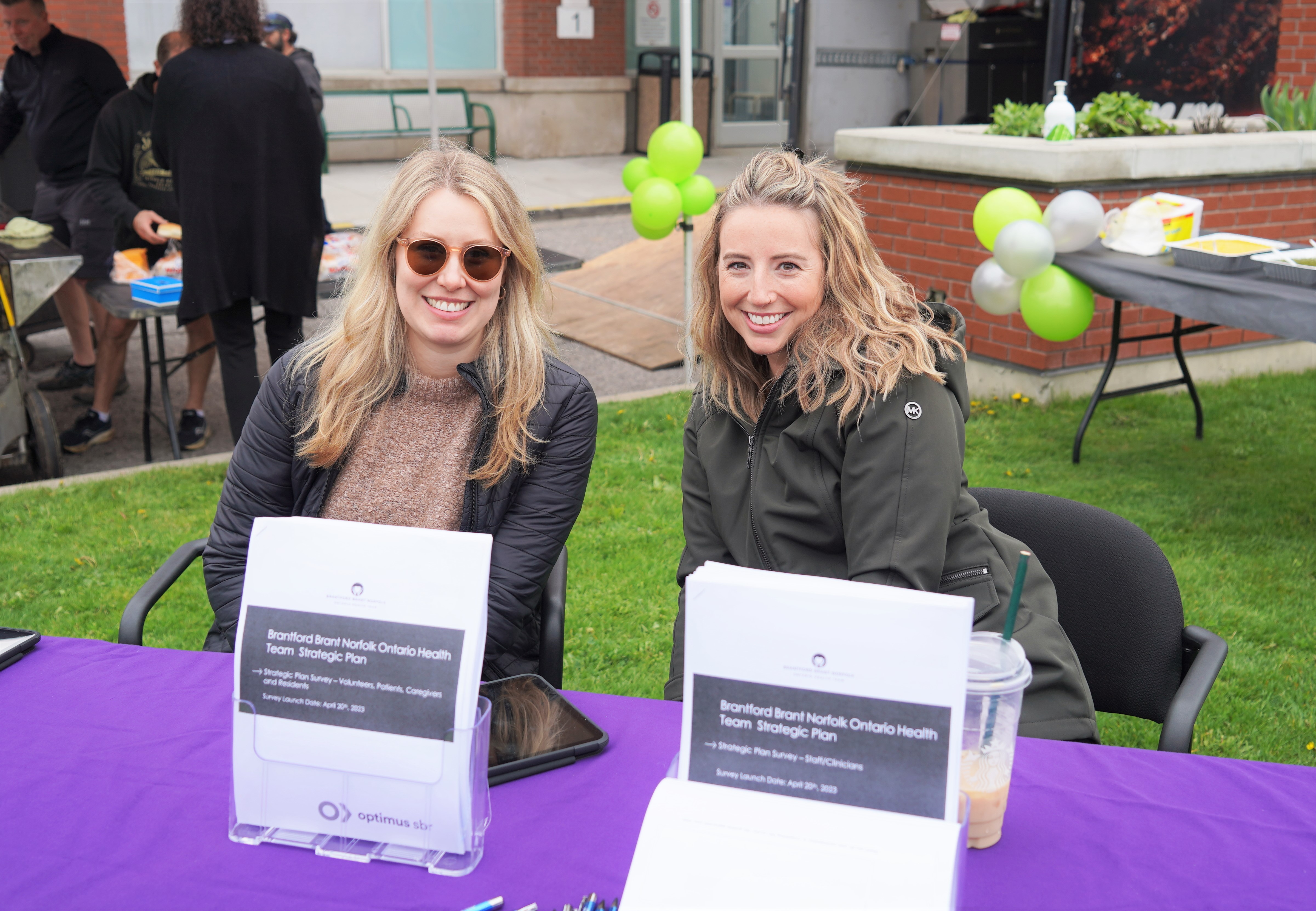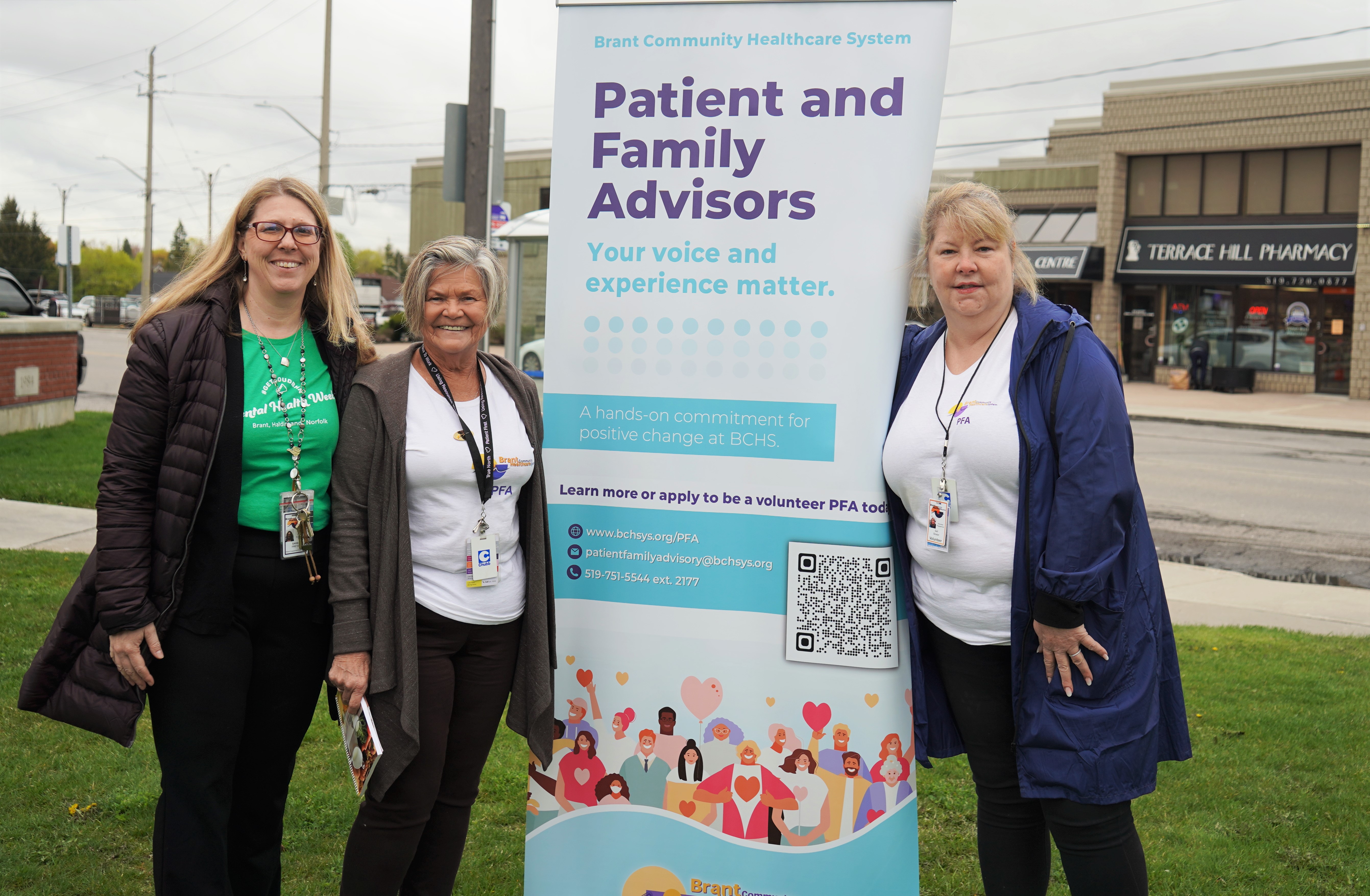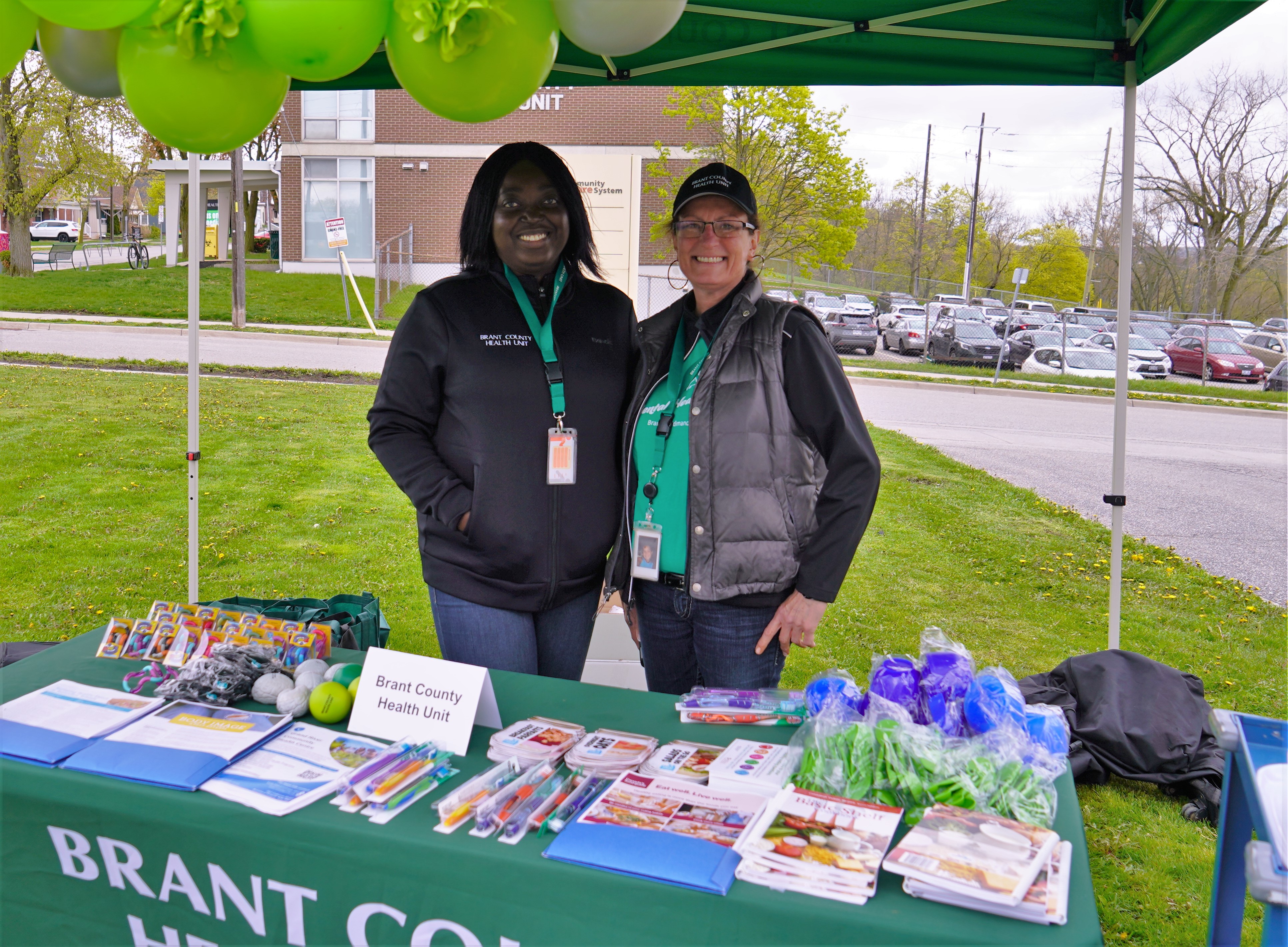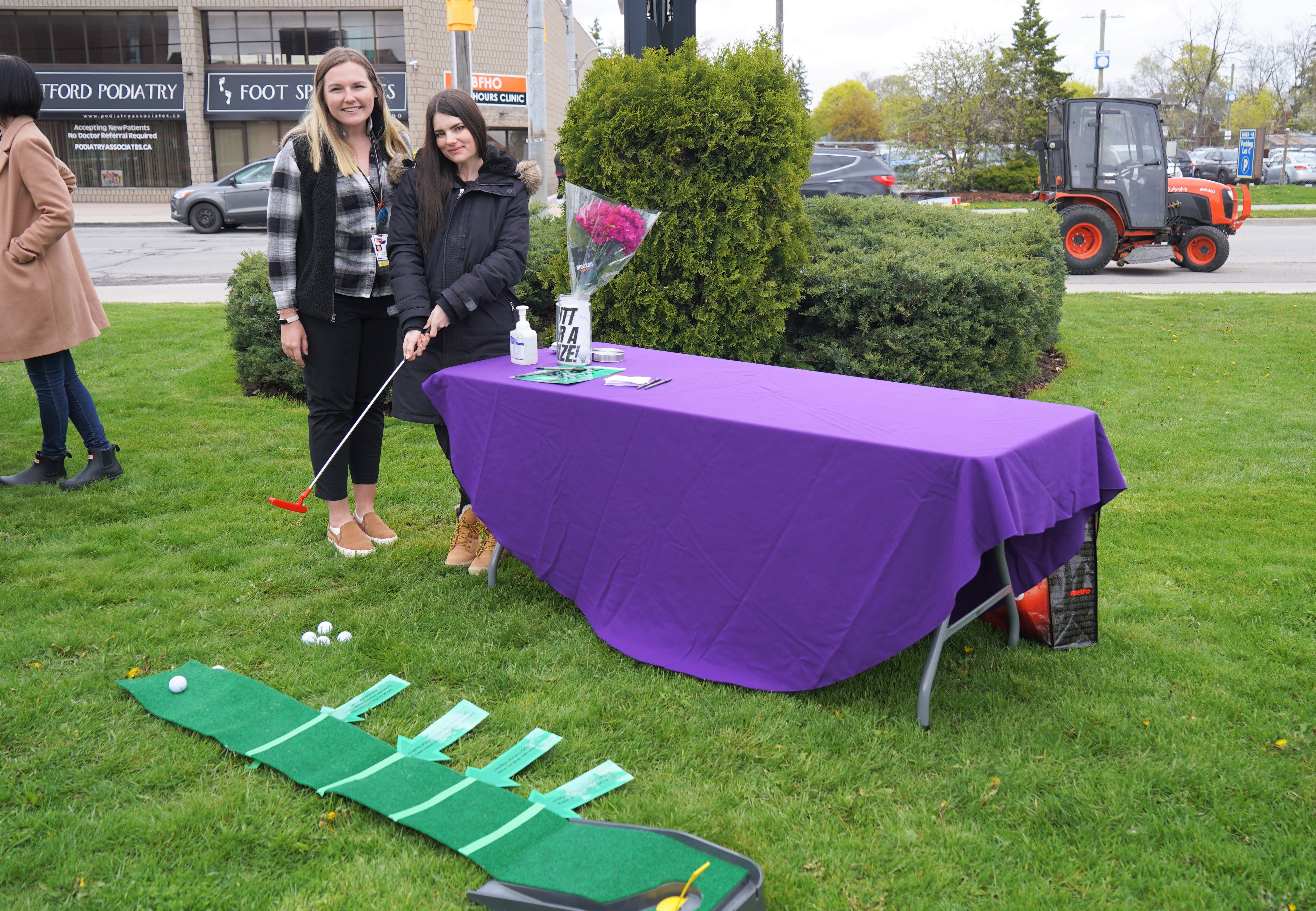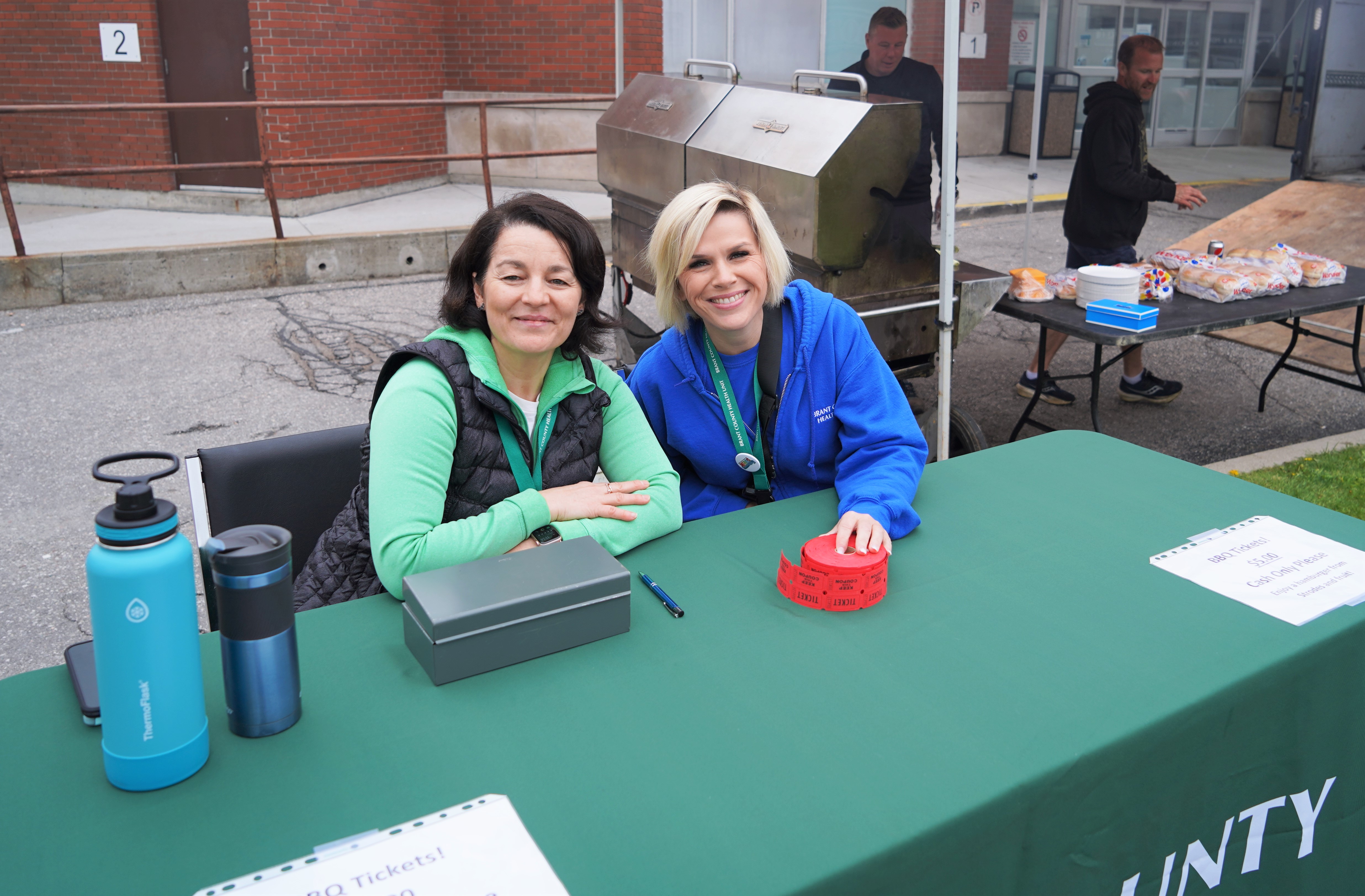 Additional Resources