Geriatric Medicine
BCHS Inpatient Geriatric Consult Service
We're here for you! Learn about our team and services:
The BCHS Inpatient Geriatric Consult Service team consists of a Geriatrician, a Registered Nurse, and an Occupational Therapist.
The Geriatric Consult Service is designed to provide inpatient consultation services for older adults who present with complex functional, medical and/or psychosocial issues. Our team uses a comprehensive geriatric assessment and provides consultation to the older adult who requires a coordinated approach to care.
Some of the reasons to consult our team include: frailty (recent functional decline/frequent hospital visits), acute confusion/delirium, query dementia or behaviors related to dementia, polypharmacy, and falls/decline in mobility.
Inclusion Criteria: Age ≥ 65 years (no age restriction for referrals for suspected dementia).
Exclusion Criteria: Discharge from hospital expected within 48 hours or the only reason for referral is a need for a capacity evaluation.
BCHS Inpatient Geriatric Consult Services
The Inpatient Geriatric Consult Service may provide any of the following services:
Comprehensive Geriatric Assessment

Standardized Cognitive Assessment

Education for teams, patients and/or caregivers

Recommendations regarding follow up for geriatric issues and utilization of community services and supports

Support inpatient teams in creating care plans to optimize quality of life

Telemedicine Geriatric consults
Our Purpose & Mission
Our team will provide comprehensive assessments and consultation services, with compassionate care. Our team will empower the older adult and their caregiver(s) to make informed decisions and provide client-centered care.
Our goal is to help restore geriatrics to their role in the community whenever possible, and work with our community partners to ensure coordinated care transitions.
We will work with our community partners to increase the capacity of health care and social services to enhance the quality of life of the older adult.
Referral Process
Our team accepts, and provides consultation services Monday to Friday, during business hours. Please speak with the most responsible physician during your stay in hospital, to discuss a referral to the Inpatient Geriatric Consult Services.
If you have been referred to our team, and not seen as an inpatient, or require further outpatient follow up, your most responsible physician in hospital, or family doctor may refer you to Geriatric Outpatient Services.
Please refer to the Central Clinical Intake Referral Form below to start the process.
Your Care Team
Dr. Mihaela Nicula, Geriatrician | Inpatient Geriatric Consult Services
Katie Schurr, Registered Nurse | Inpatient Geriatric Consult Services
Emily Silva, Occupational Therapist | Inpatient Geriatric Consult Services
Lisa Wight, Registered Nurse | Behavioural Supports Ontario (BSO) Consultant
Carrie Heer, NLOT Nurse Practitioner | Providing geriatric care in the Emergency Department and nurse lead outreach team
Deb Smith, Intensive Case Manager | Alzheimer Society of Brant in the Emergency Department | Health Care Professionals: Referral Forms for Alzheimer Society
Resources
Navigating the Health Care System
Frailty
Healthy Aging
Falls Prevention and Prevention of Fractures
Dementia
Depression
Parkinson's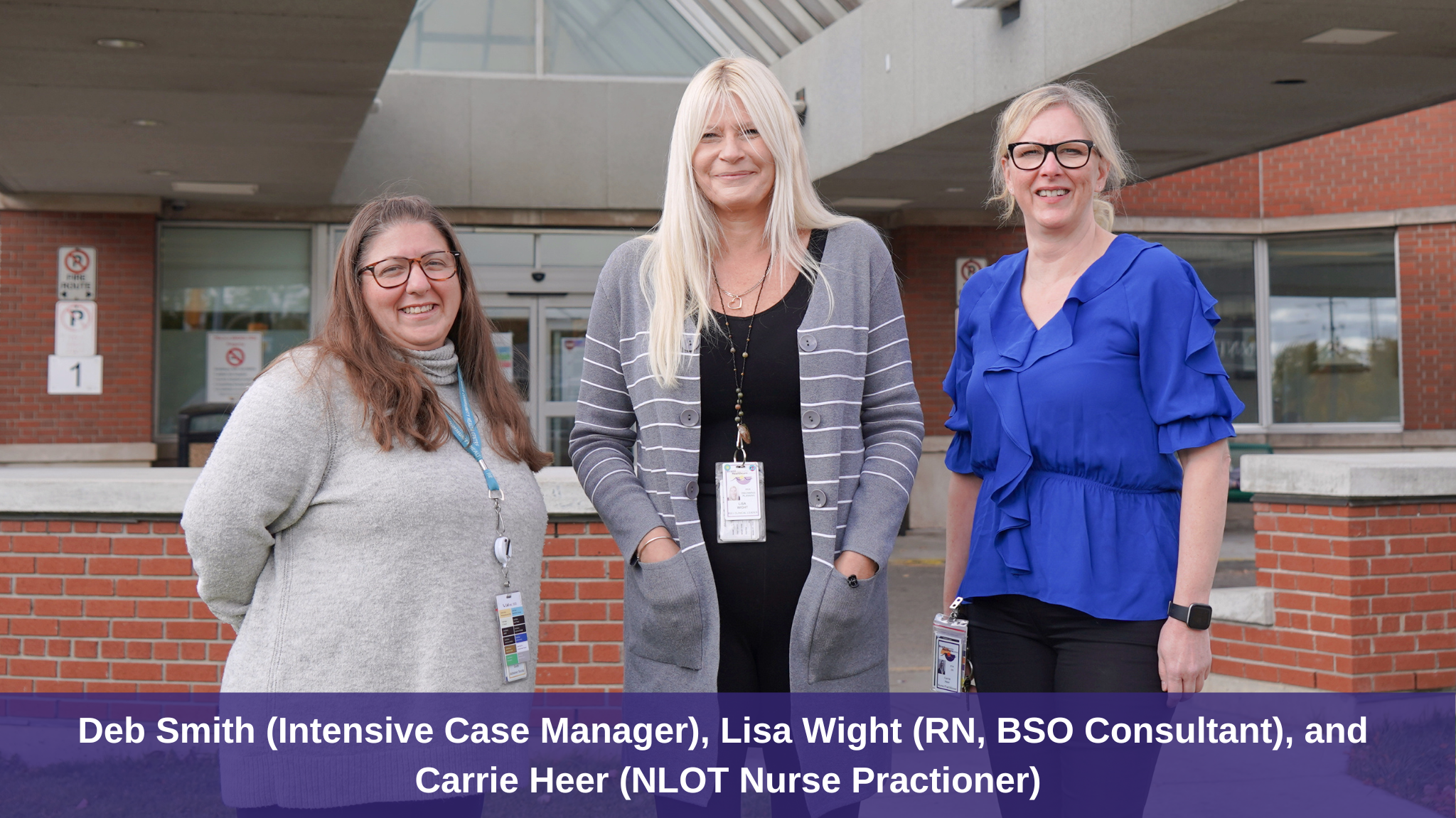 Integrated Dementia Resource Team (DREAM Team)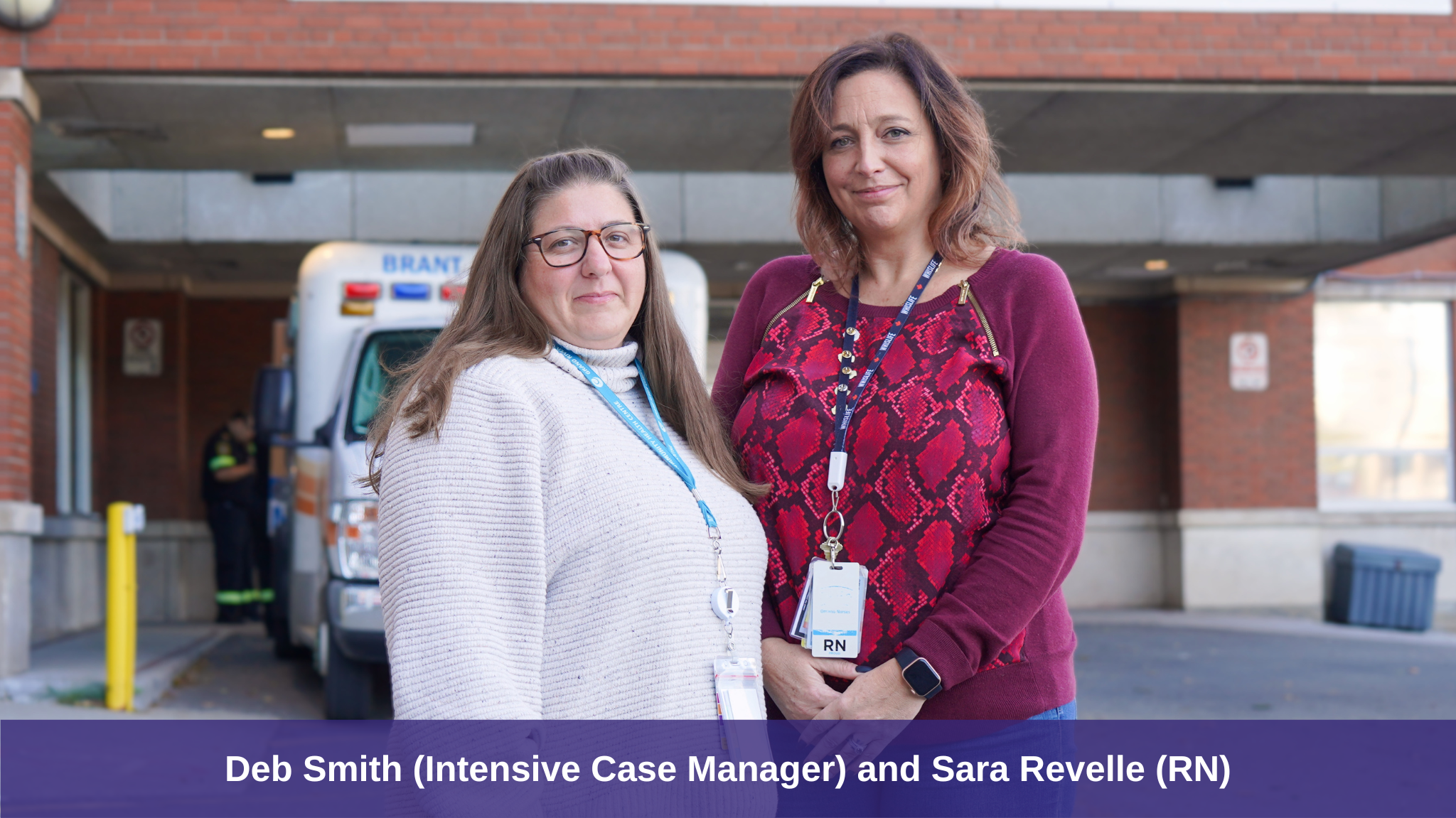 Individuals living with dementia are a key priority population of focus in Brantford. It is estimated that over 3,700 people in Brantford/Brant live with dementia and are cared for by 6,000 individuals whose own well-being is often impacted by demands of their role as a caregiver. The recognition of this growing need led to the creation of the Brantford Brant Norfolk OHT (BBNOHT) Dementia Working Group. By incorporating expertise and representation from multiple local service provider organizations, the BBNOHT Dementia Working Group was able to identify gaps in care and develop innovative solutions to emergency department diversion.
In April 2021, after extensive preparation and planning, an Integrated Dementia Resource Team was embedded in the Brantford General Hospital (BGH) Emergency Department (ED) as a pilot project. This team continues to support ED staff in identifying, communicating with, and redirecting patients with dementia to more appropriate outreach support options.
Also referred to as the DREAM Team – Dementia Resources Education Advocacy Mentorship – the Integrated Dementia Resource Team, comprised of a community resource team member (led by the Alzheimer Society), hospital navigator, and home and community care support services, identifies appropriate community resources and helps patients and caregivers to access them. Additional benefits include educating front-line staff on strategies to reduce triggers and responsive behaviours, provide one-on-one support and consultation to patients and families, suggest coping tactics to foster resiliency and prevent future emergency room use, offer respite programs to relieve caregiver burden, and provide follow-up through referrals to transition patients from the hospital to home.
Grand River Community Health Centre, Outpatient Geriatric Consult Service
Driven by the current needs of our community, and increasing complexity of our aging population, several service partners (Brant Community Healthcare System, Alzheimer's Society, Grand River Community Health Centre, Regional Geriatric Program) are pleased to announce that the existing memory clinic (Dr. Alexandra George) will integrate with a new geriatric medicine clinic (Dr. Mihaela Nicula) to form the Seniors Assessment Service.
Working together, Dr. Alexandra George and Dr. Mihaela Nicula will now both see seniors >65 years for complex memory and medical issues. This is a much welcome expansion to our community that will allow patients to be seen in shorter wait times and allow follow up as needed.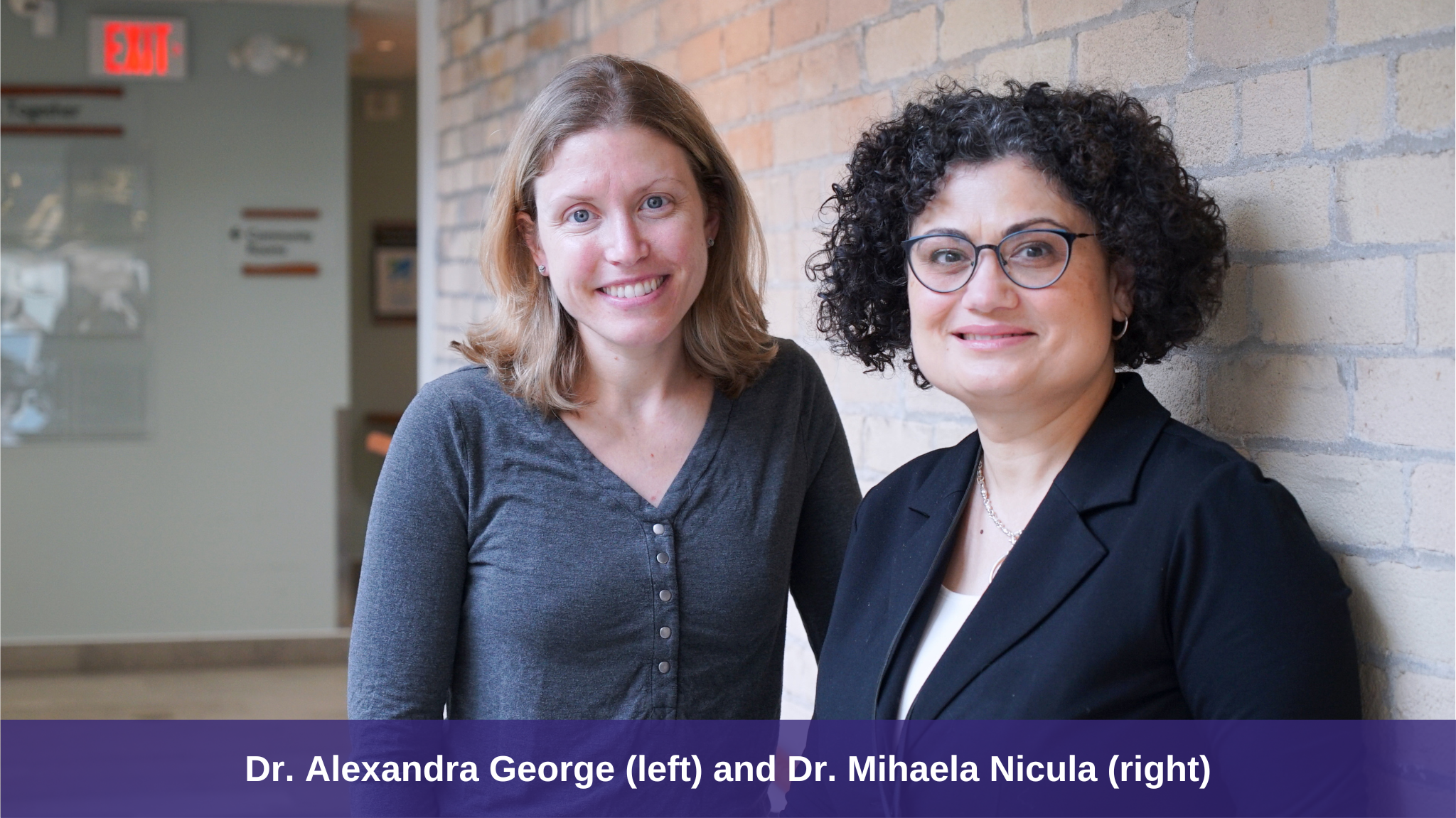 The Seniors Assessment Service is located at the Grand River Community Health Centre: 363 Colborne Street, Brantford.
All referrals for the Seniors Assessment Service must be sent through the Regional Geriatric Program, Central Clinical Intake.
Note: Please check off "Geriatric Medicine" and "Brant" on Page 2 of the referral form. The referral will be internally assigned to Dr. George or Dr. Nicula as clinically appropriate.
Central Clinical Intake Referral Form Frequently Asked Questions
Alzheimer Society of Brant: Intensive Case Management for Seniors with Dementia Living at High Risk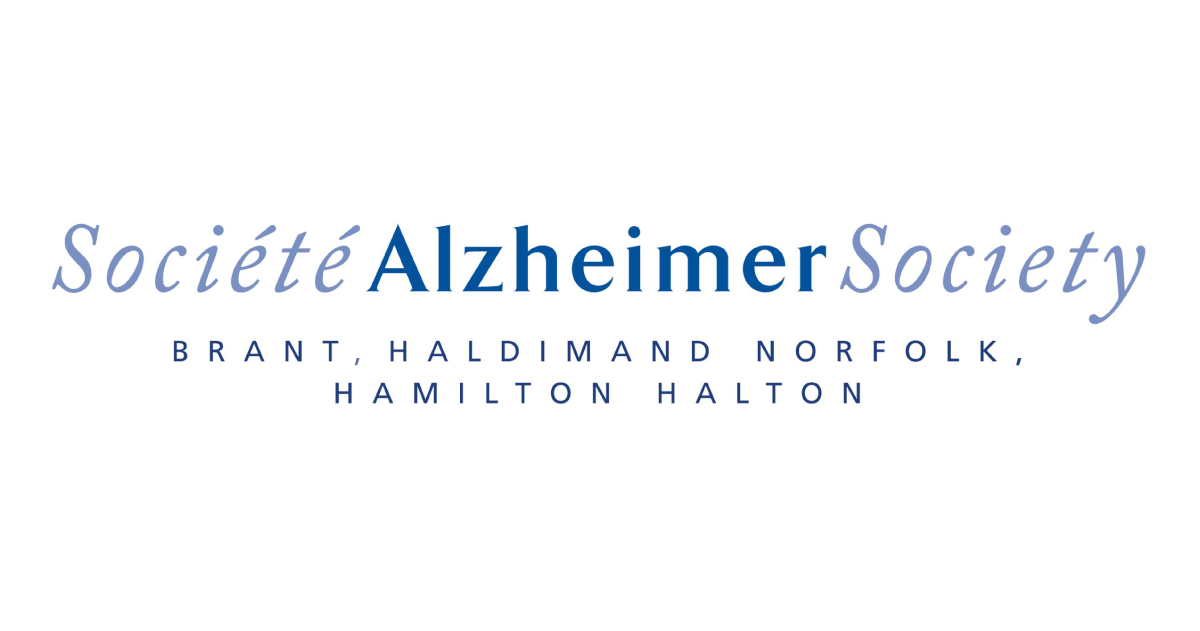 The Alzheimer Society of Brant, Haldimand Norfolk, Hamilton Halton is the local community agency dedicated to supporting families living with dementia and are part of a network of Alzheimer Societies operating across Ontario offering a variety of services in our region.
With a focus on programs and services surrounding their three pillars of care:
Dementia Education
Counselling & Support Services
Health & Wellness activities
Who can be referred?
Older adults who have an age related-cognitive impairment; living at high risk; living in the community (not Long-Term Care)
What does the Intensive Case Manager Do?
Connects clients with community services to prevent or decrease hospitalization
Provides short term follow up, support, education for clients and their families
Advocates for needed services
Works in collaboration with existing services, hospitals, and the Local Health Integration Network (LHIN)
Assists with transitions from hospital to home
Health Care Professionals: Referral Forms for Alzheimer Society