Thank You to our Switchboard Hidden Heroes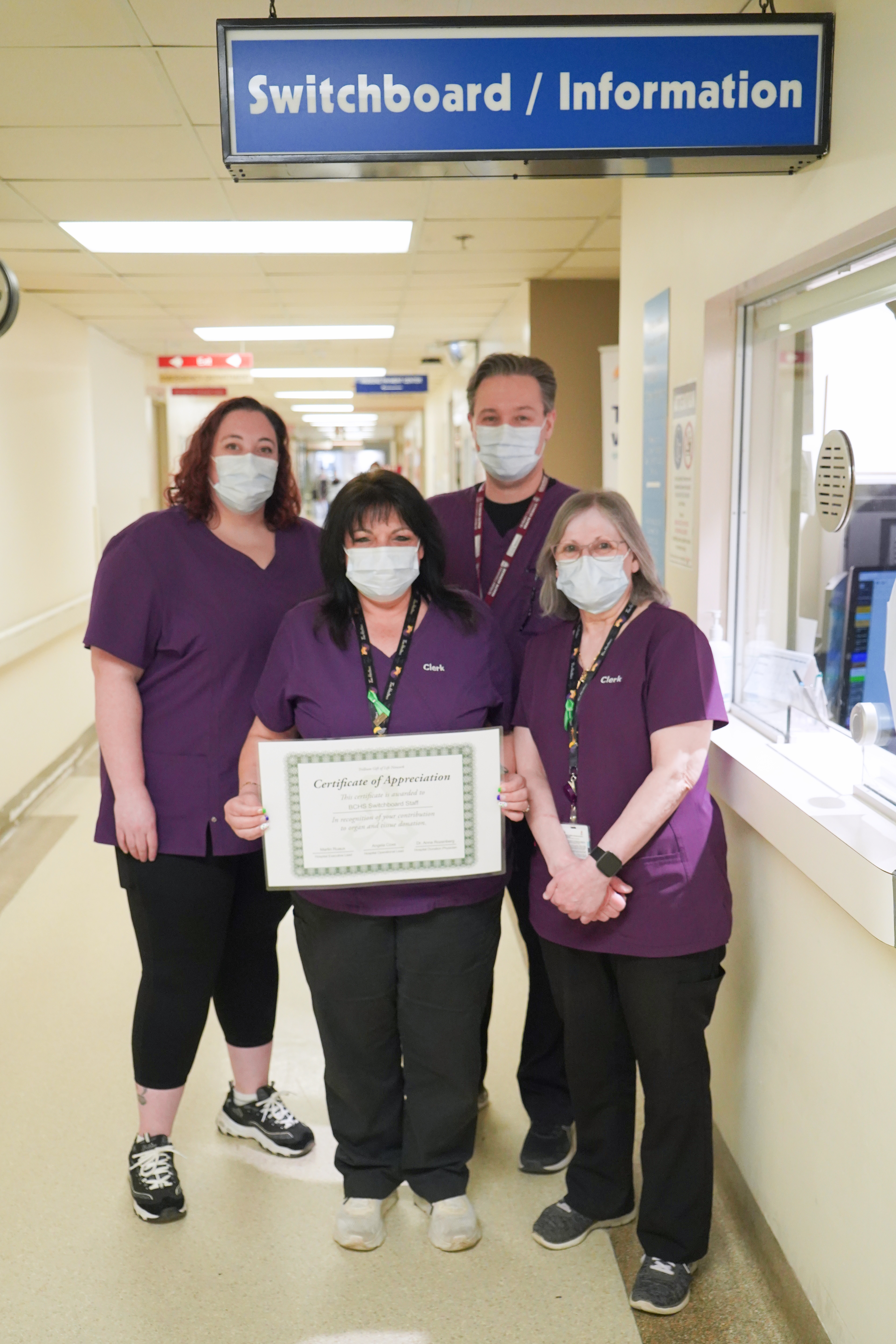 Every April we celebrate BeADonor Month and recognize the vital importance of organ and tissue donations. Not only are we thankful for everyone who has signed up to be a donor, but we are also celebrating the amazing work of some of the people behind the scenes who help make these life changing donations come to fruition.
This year we are honouring our incredible switchboard team with the Trillium Gift of Life Network (TGLN) Hidden Heroes award for their enormous role in supporting organ and tissue donation at the Brantford General Hospital.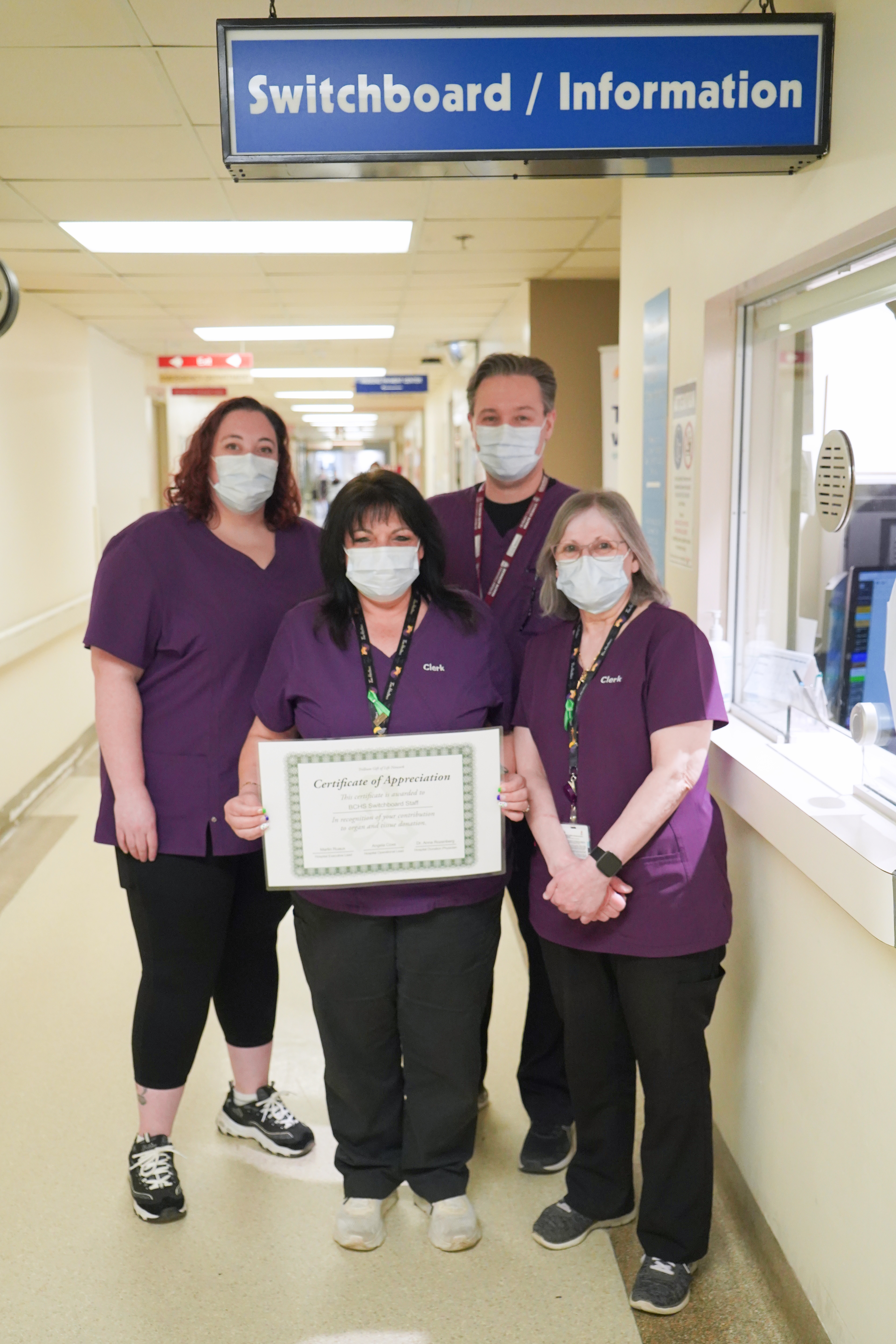 "Many forget that organ and tissue donation is a complex process that requires teamwork, trust and dedication. Behind every successful donation and transplantation, hospital teams and staff work hard to ensure that the gift of donation can occur" says Barbara Edwards, Specialist, Hospital Development at Ontario Health (TGLN).
Our switchboard team plays a pivotal role in making sure the donation process results in a safe and successful transplant. When a patient has the opportunity to be a donor after death, the switchboard team diligently arranges for the body to remain at the hospital until TGLN can speak with the person's loved ones. Switchboard members help TGLN Coordinators access patient charts and other key areas of the hospital and safeguard the tissue cooler until a courier is able to transport the recovered tissue to the Eye Bank of Canada.
On behalf of the switchboard team, Lucy Taylor and Sylvie Ponti share the following:
"We are honoured to work hand in hand with TGLN and be an integral part of the organ donation process that helps so many others. It is rewarding to be able to witness the increase in donations over the years and we hope that the number of donors only continue to rise. We are a team of dedicated individuals and appreciate the recognition of our role here at BCHS. We do our best to go above and beyond and use our broad knowledge of the inner workings of the hospital to assist everyone in the organization".
Thank you once again to our switchboard team and BCHS staff and community for continuing to help us give the gift of life to those in need.During 2021, there were 4 patients who saved the lives of 15 others through organ donation at the Brant Community Healthcare System (BCHS). In addition, there were 35 patients who gave the gift of tissue donation at the BCHS; with each tissue donor enhancing the lives of up to 75 others.
For more information about organ and tissue donation please visit: