Positive experience at BCHS inspires former patient to become health care advocate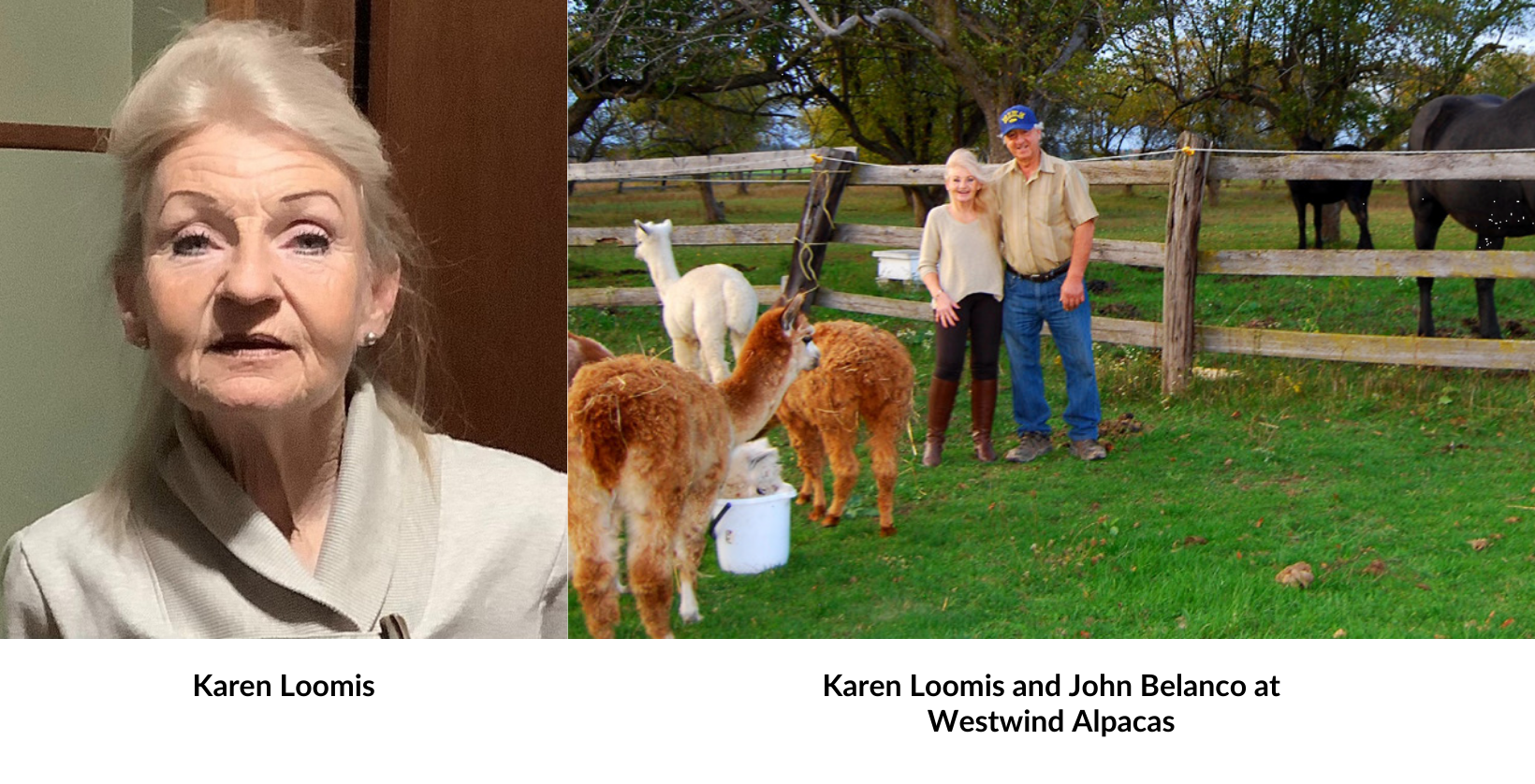 Life-changing experiences can happen in a split second, and often when everything seems to be going smoothly. So it was for Karen Loomis, who raises alpacas with her husband John Belanco at their farm – Westwind Alpacas.
"I was doing my chores as part of the daily routine when I sensed something wasn't quite right," said Karen. "John took me to the hospital and when I arrived at the emergency department at Brantford General Hospital, I was incoherent – I didn't know what was happening."
Karen was treated for influenza and sent home, but began to experience further symptoms drifting in and out of consciousness with a swollen tongue. She was rushed back to hospital and had to be intubated; further tests showed Karen had a rare form of dormant influenza.
Karen's was not an easy journey. Before her health crisis she had not seen a doctor for more than 20 years because she was in good health. Not having much experience with hospital care was, in a way, overwhelming and confusing for Karen who was not sure what or who to ask about her health.
"We tend to take our health for granted until something happens. If you haven't experienced hospital care it can be overwhelming for a person and they may be hesitant to ask their care team questions," said Karen.
Stuck in a hospital bed, Karen felt vulnerable with no control but her care team provided a compassionate human touch, helping her feel more alive and connected to the outside world during her health crisis.
"One of my nurses – Charlotte – was at my bedside continuously providing care and companionship. She even found a playlist of show tunes for me to listen to, helping me on the road to my recovery."
The experience was positive for Karen whose health is back on track – she is in regular contact with her family doctor and has a better understanding of her own health. Karen's exceptional patient experience is the reason she decided to become a Brant Community Healthcare System patient family advisor (PFA).
"I applied to be a PFA because I believe that in some way, I can contribute to help build a better local health care system focused on patients and families," she said. "We need to make it easier for everyone to understand how the system works, what questions to ask and who to talk to when you need answers about your health care."
When asked about helpful tips for people who may be new to hospital care, Karen provided this insight: "You can make it a whole lot easier on yourself if you do everything you can to understand your situation – just ask your care team and if you still don't understand, ask them again."
"And if you are a health care professional, please make sure you explains things in way that is easy for people to understand. Most of us are not familiar with difficult medical terms; communications has to be easy for the patient," added Karen.
"For the community, my wish is for every person to know we have highly trained and skilled health care professionals working at BCHS at Brantford General Hospital and The Willett in Paris. Local residents may not even realize it, but we do have medical leaders in their field located right here in our own backyard," Karen said.
If you would like to learn more about the care and services provided at BCHS, please visit www.bchsys.org or call us at 519-751-5544 extension 0.