Organ donation gives patient the gift of life not once but twice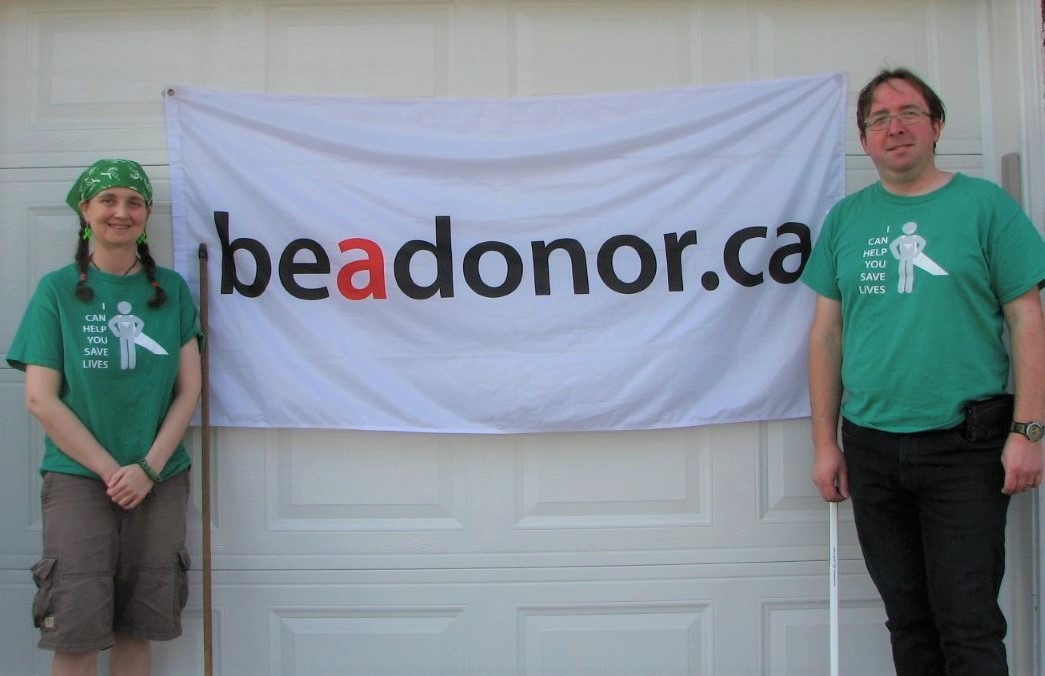 When you are in relatively good health with no limitations, it can be easy to take everyday life for granted. If you are someone waiting for an organ transplant, living a normal life can seem far out of reach.
The journey for 36-year old Jessica Bailey began at a very young age when she developed kidney disease following several bouts of respiratory infection. Jessica received her first kidney transplant in 1993 which lasted for 24 years.
"I am so grateful that I had the chance to grow up and go to school all the way to college and university," said Jessica. "Having a new kidney allowed me to go to camp, learn how to swim and participate in activities with my family and friends, instead of having to be on dialysis for several hours a day."
Life can be challenging for people who need dialysis treatment – the frequency of treatment can limit a person's daily activity plans and they often must follow a doctor-prescribed special diet plan to help reduce waste build up in the body.
For Jessica, a second kidney transplant became necessary earlier this year. Before the surgery, she experienced much less energy than usual and began to slow down. "I received my new kidney at the end of January and have been recovering well," Jessica said.
"What I am really looking forward to is swimming and getting back on the water with my new stand-up paddle board this summer."
Ever grateful to her donors and donor families, Jessica is thankful for being given the chance – not once, but twice – to live a healthy life.
"There is no gift greater than the gift of life," she said. "Through organ donation, one person can save the lives of up to eight people and improve the lives of 75 more people through tissue donation."
During Be A Donor month, Trillium Gift of Life Network encourages people to consider registering as organ and tissue donors, while raising awareness about the significant impact organ donation has on saving and improving lives. It takes just a few minutes to register by visiting www.BeADonor.org.
If you are thinking of becoming an organ/tissue donor, Jessica has this advice:
"You can give others like me the joy of living a full, healthy life. When sad, tragic circumstances fall upon families, there can be a positive outcome by saving and improving the lives of others through organ and tissue donation."
If you would like to become a donor, talk to your family and loved ones about your decision to donate your organs and tissue so they have a full understanding of your intentions and how they can carry out your final wishes.
"Please consider registering as a donor," said Jessica. "Someday you will save a life."
For those awaiting transplants, Jessica says: "Don't give up hope; try your best to live life and enjoy it as much as possible. Remember, there is something good about every day."
If you would like to register as a donor, please visit www.BeADonor.org. To learn more about the care and services available at Brant Community Healthcare System, go towww.bchsys.org or call us at 519-751-5544.