Ontario Investing in New Emergency Room for Brantford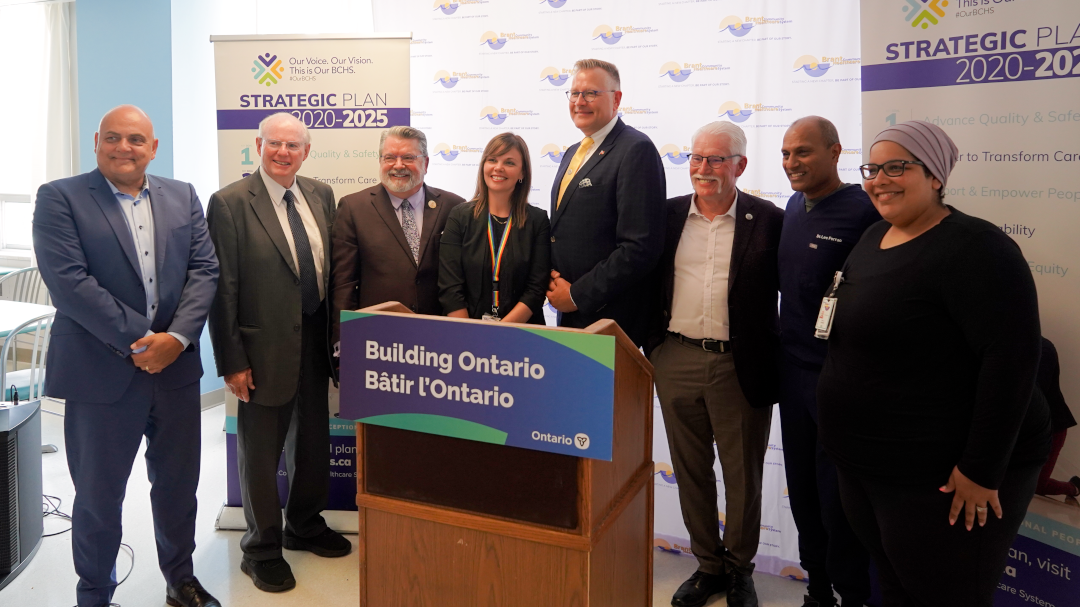 Province investing over $28M for Emergency Room upgrades at BGH
July 18, 2023
Brantford – As part of Your Health: A Plan for Connected and Convenient Care, the Ontario government is improving hospital and community care by providing a capital grant of up to $28,376,900 and approval to support the Emergency Department Part 1 Redevelopment Project at Brant Community Healthcare System – Brantford Site. This grant will go towards the estimated total project costs of $32,429,000 for the Project, representing an increase of $21,304,300 over the previously approved ministry grant of up to $7,072,600.
"Revitalizing the Brantford General Hospital has been a top priority for me and for the Government of Ontario since day one of our first term," said Will Bouma, MPP, Brantford-Brant. "This grant, which represents over 87% of the total cost of the ER project will go a long way to improve emergency room services for the people of Brantford-Brant. I am happy to be part of a government that says yes to building Ontario."
The Project includes construction of a 'see and treat' area with treatment bays/rooms, extended stay area; mental health safe rooms and observation area; newly renovated walk-in arrival area (waiting/triage/registration and security); ambulance arrival and off-loading zone; patient drop-off; associated clinical and non-clinical support spaces and a new Indigenous Services Suite adjacent to the Emergency Department and available to all patients.
"We are thankful to the Ministry of Health for investing $28M to redevelop our current Emergency Department," said Brant Community Healthcare System interim CEO Erin Sleeth. "We also want to extend a special thank you to Brantford-Brant MPP Will Bouma and MP Larry Brock for their instrumental and tireless advocacy work in support of our Emergency Department redevelopment. This project will ensure that BCHS will continue to appropriately support the people of Brantford, County of Brant, Six Nations of the Grand River, Mississaugas of the Credit First Nations, and surrounding areas, by ensuring that patient services are delivered to the best standards of exceptional, patient-centred, and culturally appropriate care.
This investment in the Emergency Department renovations is a critical support to ensuring BCHS's ability to continue to provide excellent emergency care to the communities we serve well into the future. We will continue to depend on the Brant Community Healthcare System Foundation, whose support has always been central to our success. We are grateful for their work."
BCHS looks forward to sharing more about this exciting construction project and important community updates on our website, reimaginebchs.ca.
Quick Facts
Your Health: A Plan for Connected and Convenient Care
-30-
For more information, contact MPP Will Bouma at 519-759-0361 or will.bouma@pc.ola.org