No Changes to Masking Requirements at BCHS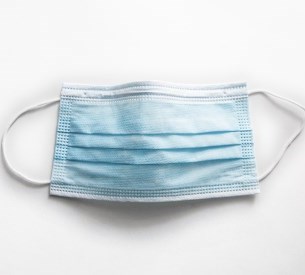 For Immediate Release
June 9, 2022
No Changes to Mask Mandate at Brant Community Healthcare System
Brantford, ON – Ontario's Chief Medical Officer of Health, Dr. Kieran Moore, announced Wednesday that the remaining COVID-19 public health measures, including mandatory masking and Directives outlining PPE requirements in healthcare settings would be lifted on Saturday, June 11.
As a hospital, we are entrusted with the care of patients and their families when they are at the most vulnerable. In alignment with our regional healthcare partners, and in the interest of ensuring that our patients are receiving care in the safest possible environment, Brant Community Healthcare System will not be lifting masking requirements for staff, medical staff, volunteers, patients, or visitors.
Anyone visiting Brantford General Hospital or The Willett, Paris will be given a hospital-approved mask upon arrival and is asked to self-screen for COVID-19 symptoms. These measures will remain in place for the foreseeable future as we continue to navigate the evolving COVID-19 pandemic.
Hospitals have the authority to keep requirements in place to support health and safety in our environments. Our priority continues to be the wellbeing of our patients, visitors, staff, and medical staff. We thank our community for their ongoing support and cooperation.
-30-
Media Contact:
BCHS Communications & Public Affairs
Communications@bchsys.org
519-751-5544