MLT Spotlight – Meet Emma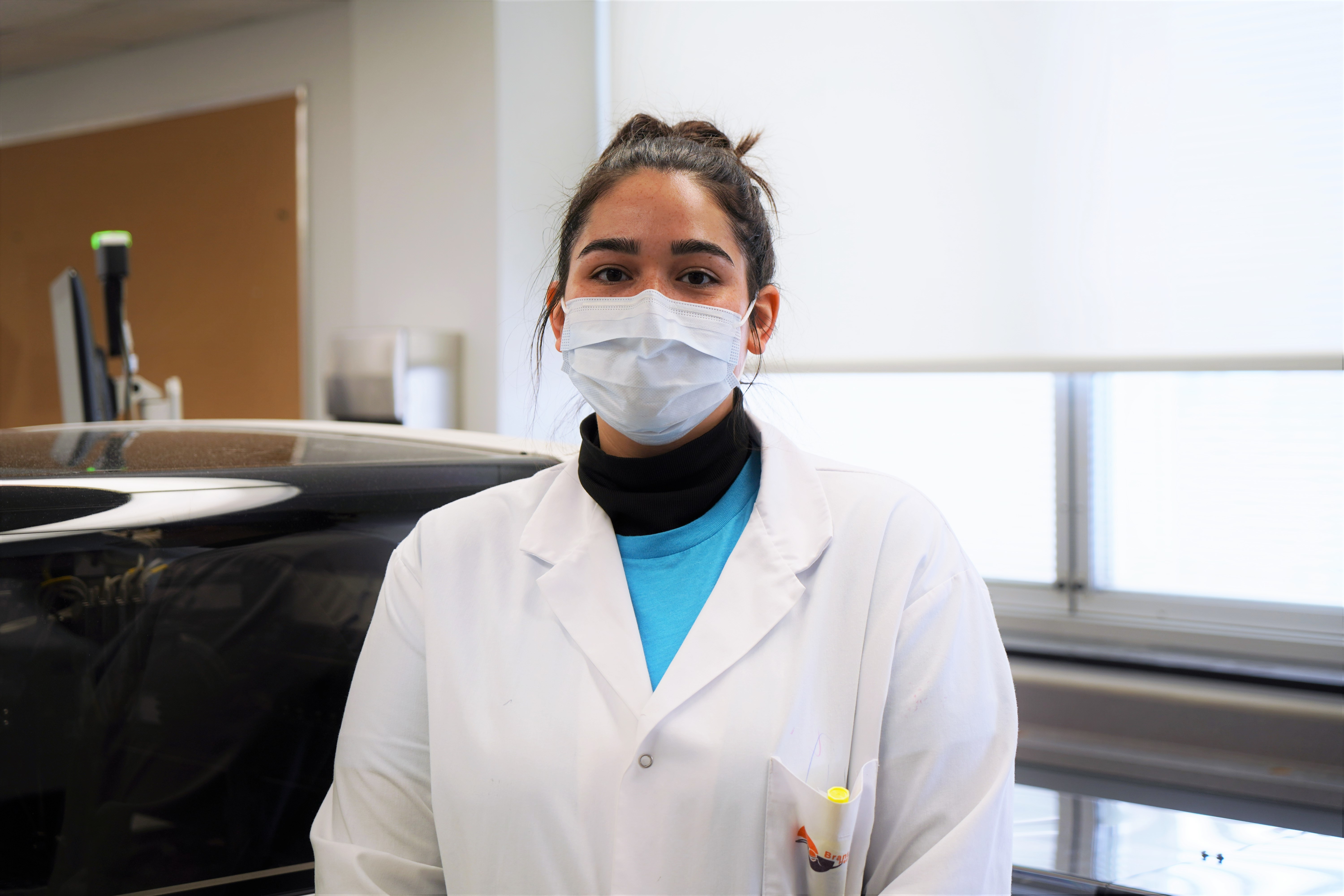 Emma Littlewood has always wanted to work in science. It's fast paced, hands on and anything can happen. Every day brings the possibility of something different, especially in health care.
After enjoying a hospital placement in high school, Emma went on to complete her degree in biomedical science at the University of Ottawa and the medical lab science program at the Michener Institute of Education in Toronto. Since the program required her to complete a clinical placement Emma took the opportunity to return home to the Brantford area and apply at the Brantford General Hospital. Thus marking the start of her Brant Community Healthcare System (BCHS) journey.
"The staff at BCHS are so friendly. They're always willing to help which makes the work environment encouraging".
During Emma's short time here she has evolved from being a clinical placement student, to Medical Lab Assistant and now a Medical Lab Technologist. She currently works in the Core Lab which focuses on hematology, transfusion and chemistry. Emma assists in anything from quality control, machine maintenance, validating, and so much more. She continues to be trained on all of the machines and will soon be gaining experience in transfusion medicine.
"The whole experience has been positive. The team made me feel so welcome and appreciated and I feel more confident in my skills as a technologist. I look forward to growing my career at BCHS".
For more information on current career opportunities please visit www.bchsys.org/careers