May is Sexual Assault Awareness Month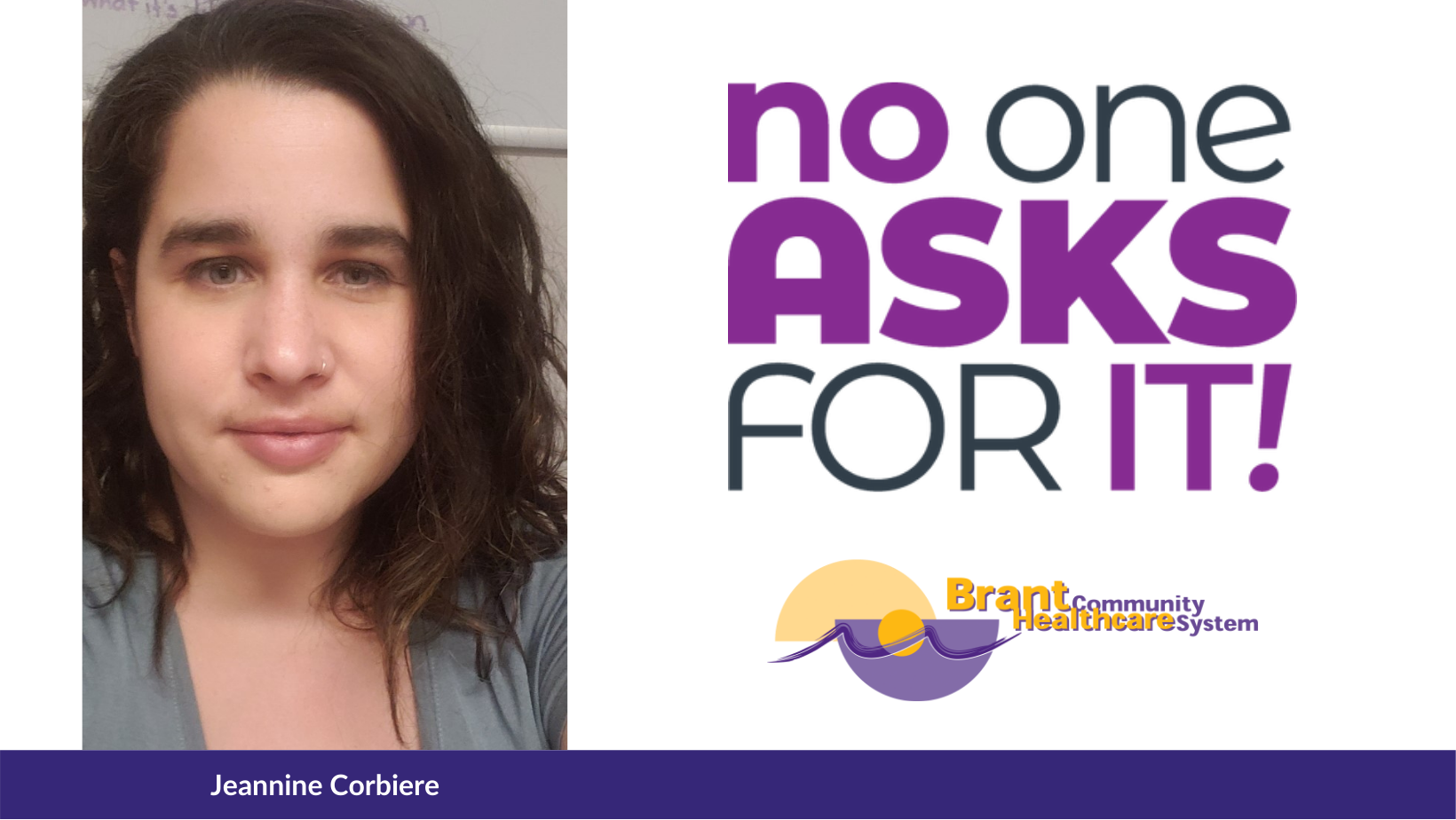 May is Sexual Assault Awareness month – a time to pause and reflect on the reality that sexual assault and domestic violence are a grave concern in our communities. Sadly, throughout the past 14 months, it has become even more prevalent during the pandemic.
Unfortunately, the phrase, "stay safe at home" does not apply to everyone – especially those who are survivors of sexual or intimate partner assault. Brant Community Healthcare System works in partnership with community agencies to ensure support options are available, both in-person, over the phone and online.
Registered nurse Jeannine Corbiere is a member of the BCHS Sexual Assault and Domestic Violence team. She points out, if you are concerned for yourself or a loved one, it is important to know assistance is available.
"We want people to know that COVID-19 has not stopped us from providing support and our team provides a number of options for support," said Jeannine. "Options include urgent in-person support in the emergency department at Brantford General Hospital for any survivor of a recent sexual or intimate partner assault; non-urgent support available during the week at BCHS by calling the Sexual Assault and Domestic Violence Program; and 24/7 immediate crisis support available by phone and other options from the Sexual Assault Centre of Brant."
Corbiere suggests providing a safe, non-judgemental space for someone to confide in is often one of the best support options a survivor can receive. There are a number of resources available for those who want to know more about how they can support a friend or loved one who has shared a concern about sexual assault or domestic violence.
"There are many factors that can make it difficult for someone to ask for assistance," Jeannine said. "It is so important for a survivor to understand that sexual assault is not their fault and what happens next is their choice."
At BCHS, the SADV team respects the importance of ensuring the survivor is choosing the path that is right for them. They will never be pushed into an option they are not comfortable with – the survivor chooses the care option that suits them best.
For those who are not sure about their options, they can contact the local BCHS team or reach out to a sexual assault nurse examiner through the navigation line of the Ontario Network of Sexual Assault/Domestic Violence Treatment Centres at 1-855-628-7238.
When a survivor is not comfortable with in-person support, anonymous support is available 24/7 by calling the Assaulted Women's Hotline at 1-866-863-0511 or Sexual Assault Centre of Brant Crisis line at 519-751-1164.
If you would like to learn more about the BCHS Sexual Assault and Domestic Violence program, please call us Monday to Friday at 519-751-5544 extension 4449.