Launch of Pediatric COVID-19 Assessment Centre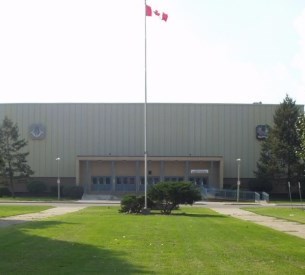 For Immediate Release
November 5, 2021
Brantford, ON – The Brant Community Healthcare System in partnership with The Brantford Brant Ontario Health Team and Brantford Brant Primary Care Council has introduced a Pediatric COVID-19 Assessment Clinic. This clinic enhances the current services at the existing COVID-19 Assessment Centre at 79 Market St S by adding an on-site primary care or emergency department trained physician 7 days a week, 1-4PM.
The Pediatric COVID-19 Assessment Clinic will provide a convenient option for children who may require a COVID-19 test as well as support in managing mild viral symptoms. The intention of this clinic is to support local primary care practices in managing patients with viral symptoms commonly associated with COVID-19, and to provide an alternative to urgent care and the emergency department. Assessment Centres should not be used as a replacement to urgent care or emergency care, and are intended to treat only those presenting with mild viral symptoms.
Caretakers of children with cold and flu-like symptoms are encouraged to contact their primary care provider who can directly book an appointment to be seen by the Assessment Centre physician. The Assessment Centre physician will determine if escalated care or a referral to the Emergency Department or on-call Pediatrician is necessary (bypassing ED wait times for the patient). Follow-up appointments can be made available to patients if symptoms continue throughout the week.
If your child does not have a primary care provider, you can book an appointment at the COVID-19 Assessment Centre online (https://www.bchsys.org/en/covid-19.aspx), by email (covid.assessment@bchsys.org) or by telephone at 519-751-5818. Staff at the Assessment Centre will refer you to the on-site physician, as appropriate.
The Brant Community Healthcare System, Brantford Brant Ontario Health Team and Brantford Brant Primary Care Council would like to remind the public that their best defense against serious illness is the COVID-19 vaccine (if eligible) and flu shot. For more information on vaccine clinics in the Brantford area visit the Brant County Health Unit website.
-30-
Media Contact:
BCHS Communications & Public Affairs
519-751-5544
Brantford Brant Ontario Health Team
519-761-9154