E is for Equity: BCHS Recognizes Social Work Week March 1–7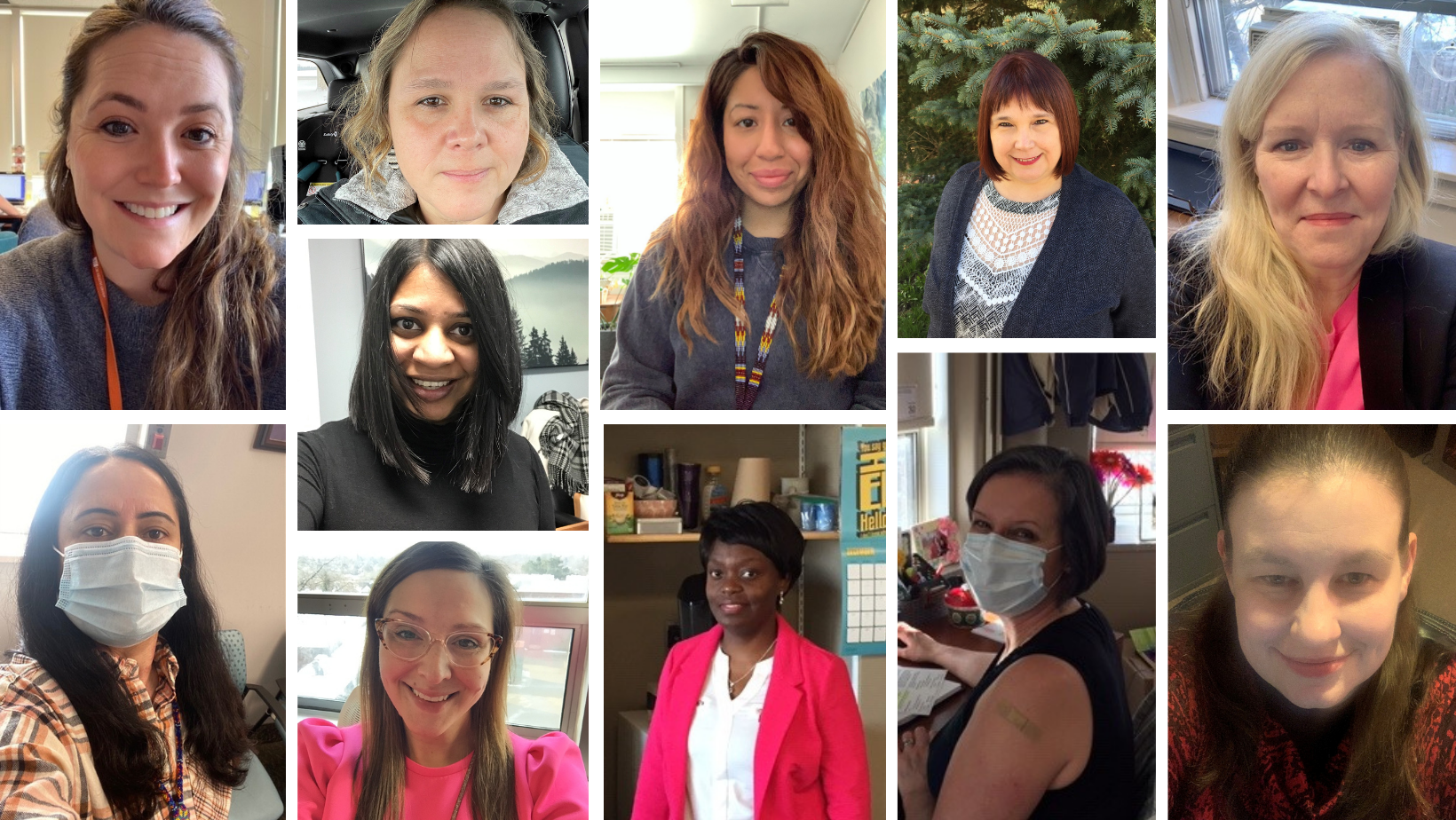 It's Social Work Week across Canada – a time to highlight and recognize the important role of social workers and the valuable contributions they make each and every day.
This year's theme: You Are Not Alone. Social Workers: Real Experts for Real Life – is a perfect match to how BCHS social workers support and care for patients and their families.
There are 25 social workers at BCHS serving in front-line service delivery, team leadership and management roles. In addition, seven social work students from McMaster, Wilfred Laurier and the University of Windsor are training at BCHS. Social workers are valued members of multi-disciplinary and allied health teams, providing wrap around patient care and services.
Lori McMorran is currently serving on secondment as social work clinical team lead and will soon take on the permanent role of social work lead this week on the integrated stroke unit at BCHS. For Lori, a career in hospital social work is rewarding for a number of reasons including the chance to be part of a patient's broader care team, and the important social aspects of a patient's reality that play a huge part in their care.
"Our team members meet with patients and their families and provide support during their hospital stay," Lori said. "Our discussions focus on the patient's care needs and health care goals and, as patients are getting ready to leave the hospital, the social worker assists in the discharge planning process."
At this point, social workers assist people and connect them with supports and resources available to them in the community. These may include home support services such as house cleaning, meal delivery and access to affordable transportation among other things.
BCHS social workers enhance the patient experience by advocating for individuals, striving for health equity and providing specialized support for mental health and addiction, access to addictions medicine, pediatric diabetes, dialysis and sexual assault and domestic violence.
"We have a patient-centred approach to everything we do," said Lori. "We sit with our patients and really explore what their health goals are and what they hope to achieve."
Typically, social workers review health link services and other community resources available to patients upon discharge. "Really, we are here for the patients – they guide us in helping them plan next steps."
As part of a patient's care team, the social worker considers all social aspects of the patient – socio-economic status, health equity, support systems, who they feel connected with in their community, and whether they are seeking support from local health agencies such as Canadian mental health, Behavioural Support Ontario and volunteer groups.
"As social workers, we want our patients to know, you are not alone. We are here for you at BCHS, ready to help and support you in your health care journey."
Lori added, Social Work Week creates awareness about the profession and opens up an important conversation.
"Our main goal is to ensure people realize that it's really okay not to feel okay," she said. "It's important to feel how you are feeling in this moment, and know there is a large network of social workers in your community and at the hospital who are always here to support and assist you."
On behalf of everyone at Brant Community Healthcare System, we are proud to salute our awesome social workers. Thank you for showing compassion and respect for patients and for your efforts to continue striving for health equity for every patient, every day.