COVID assessment centre enhances pediatric service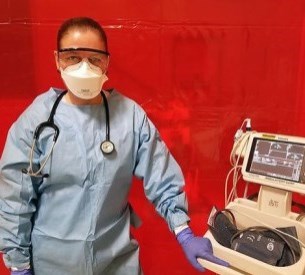 Over the last few months, the Ministry of Health has encouraged hospitals to expand COVID-19 assessment centres to provide specific care for pediatric patients. In response, BCHS, in partnership with the Brantford Brant Ontario Health Team and The Brantford Brant Primary Care Council, launched the COVID-19 Pediatric Assessment Clinic in November 2021.
Please note that the COVID-19 Pediatric Assessment Centre is not a pediatric walk-in clinic and everyone must have an appointment to enter. The centre is designed to be a convenient option for children, aged 18 and younger, with viral symptoms who cannot be safely seen by their primary health care provider because of COVID-19 protocols.
To read the full Hospital Insider click here.
For further information specific to the Brantford COVID-19 Assessment Centre please contact the centre directly at covid.assessment@bchsys.org or at 519-751-5818 between 8am - 4pm.