Thank You Sue For 47 Years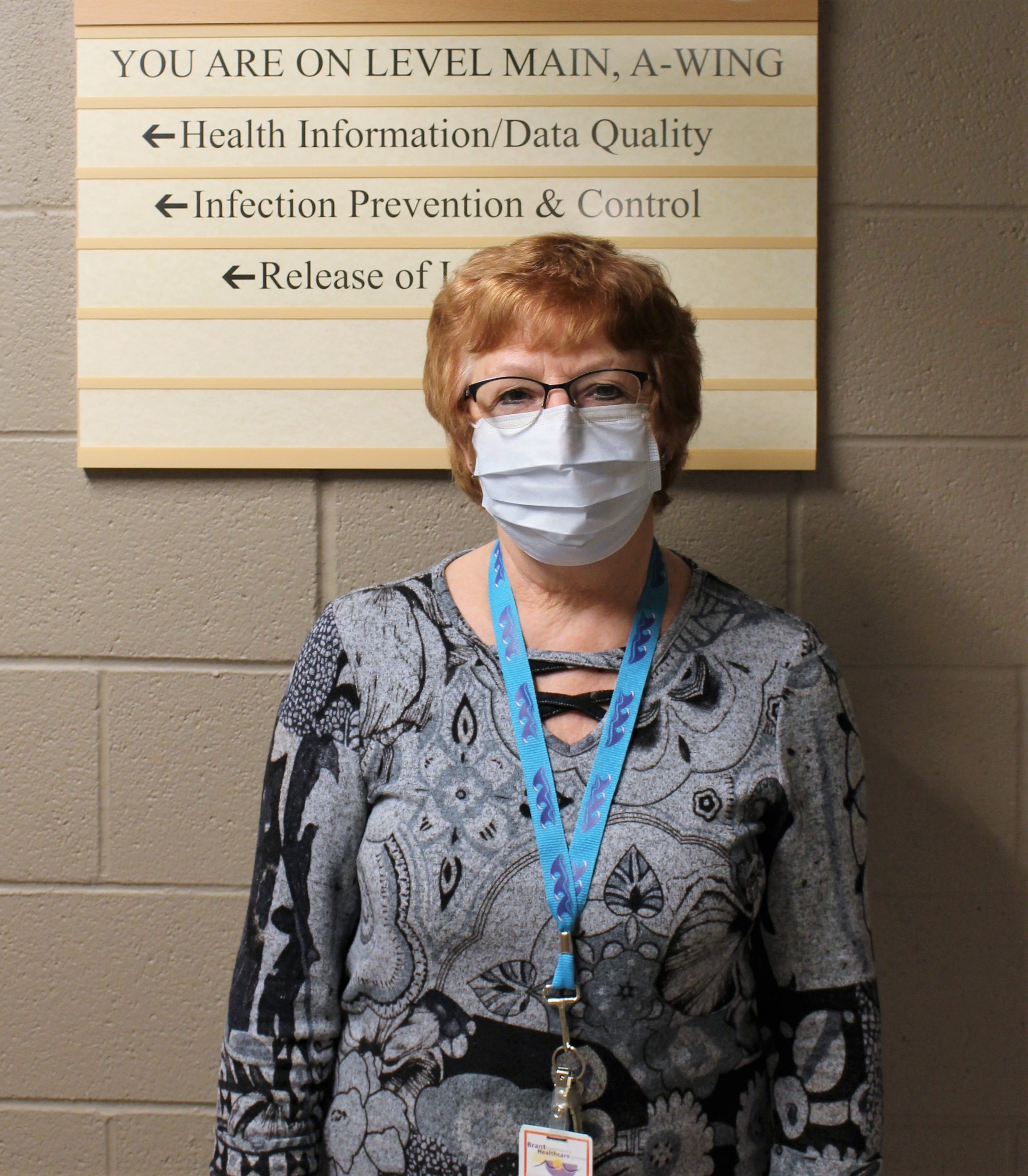 Susan McMaster dedicated her entire career to working at BCHS and now after 47 years she will be entering retirement at the end of this month.
"As I look forward to retirement, I look back over the last 47 years with fondness and awe. So much has changed and advanced in medicine."
Susan was working in healthcare before the meningitis vaccine was introduced. She remembers how patients used to have to be transferred out of town in an ambulance for a CAT scan and how important routine glove use became after HIV changed the world of infection control.
After working for 26 years in coronary care, as well as short periods of time on B7 and C5, Susan spent the last 18 years working in the Infection Prevention and Control (IPAC) department at Brantford General Hospital.
"My time working in IPAC has been an amazing experience. Despite the many challenges, especially throughout a pandemic, the great leadership that was shown is what allowed us to truly accomplish amazing things and demonstrate how important IPAC really is" says Susan.
These kind words are collectively shared from the rest of the IPAC team:
"Sue's wisdom and experience as a nurse are only a few of her amazing qualities. She has shown tremendous dedication to BCHS over the years and witnessed great changes with our healthcare system. She is passionate about infection prevention and control and has used her passion to educate and make positive change across the organization. These past two years have been very challenging but Sue has managed to take everything in stride. She is small but mighty, and although we are sad to see her go, we are all so excited for this next chapter in her life."
"It's amazing how far we have come today. I am very grateful that I got to work with so many excellent staff over the years. I have made friends out of colleagues and BCHS will always feel like my home away from home" says Susan.