Celebrating Nursing Week 2023
Brant Community Healthcare System is so proud of and grateful for our amazing RNs, RPNs, NPs, students, and externs. They are a critical part of the team here: they are the caregivers, communicators, patient advocates, decision makers, the hand-holders, the listeners, and the life savers. They bring the best of themselves to their patients every shift.
We celebrate the Compassion, Accountability, Respect, and Equity they demonstrate every day. Thank you, BCHS nurses!
Spotlight Features
Get to know some BCHS Nurses:
Emily Dierick, RN, Interim Clinical Manager - B6 Medical Inpatient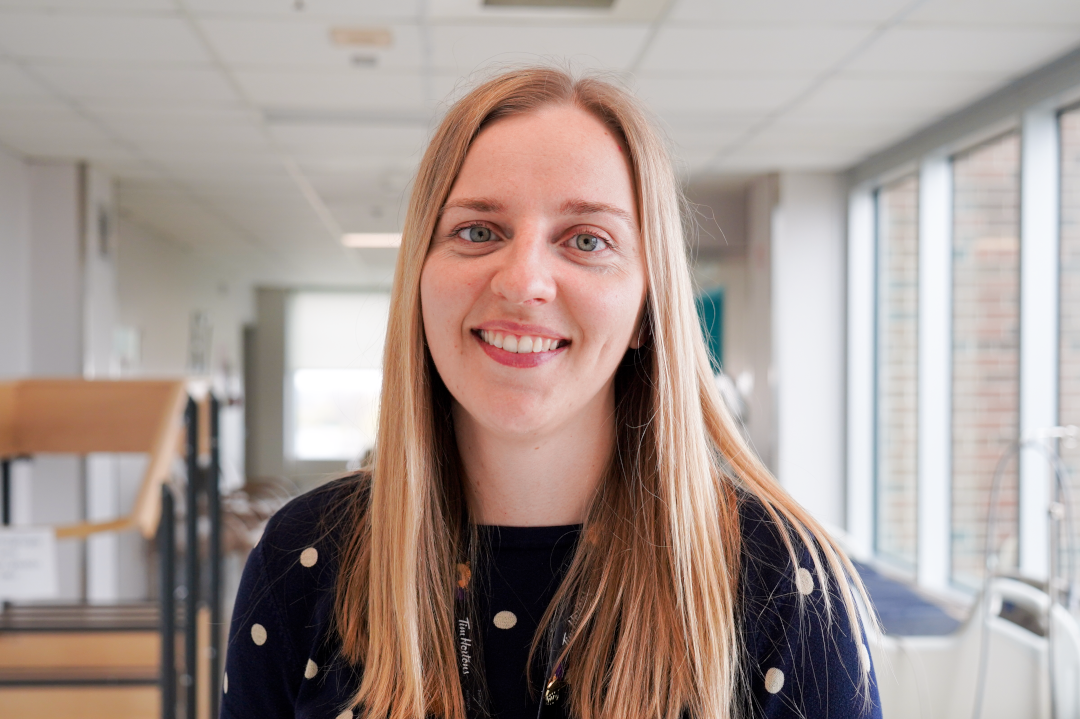 Why did you choose a career in nursing?
I wanted a career which entailed lifelong learning as well as helping others. Nursing is the perfect fit for both of these needs. I am constantly learning in every role that I have had at BCHSYS.
Outside of work, what brings you joy?
My family (including my dogs) are what brings me joy outside of work.
Do you have a message for your colleagues or new grads?
For new grads: my best piece of advice would be don't be afraid to ask questions even if you think that the question may be redundant. The only stupid questions are the ones that you don't ask.
For my colleagues: There is so much that we can learn from one another. Your experience and insight is so valuable. Please continue to share your expertise so we can all continue to learn from each other.
Darrin Pye, RN, Operating Room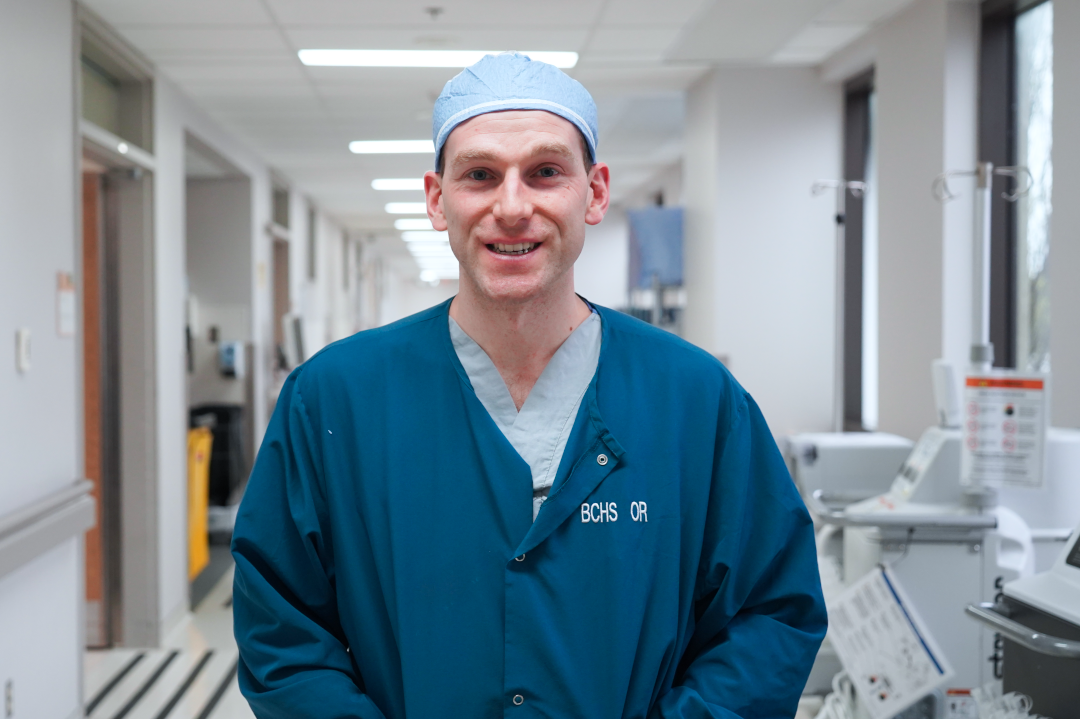 Why did you choose a career in nursing?
I decided to become a registered nurse because nursing gives you the opportunity to help others by providing healthcare - I have always been interested in physiology and healthcare.
What is your favorite part of the job?
My favorite part about the job is the fast paced clinical setting in the operating room with fascinating procedures and interesting surgical cases. I also enjoy working as a member of the surgical team to provide perioperative patient care.
Outside of work, what brings you joy?
Outside of work I enjoy playing hockey, fishing and kayaking.
Do you have a message for your colleagues?
My colleagues in the operating room are excellent to work with so I enjoy the teamwork and collaboration.
Alexandria Van Acker, RPN, B5 Surgical Inpatient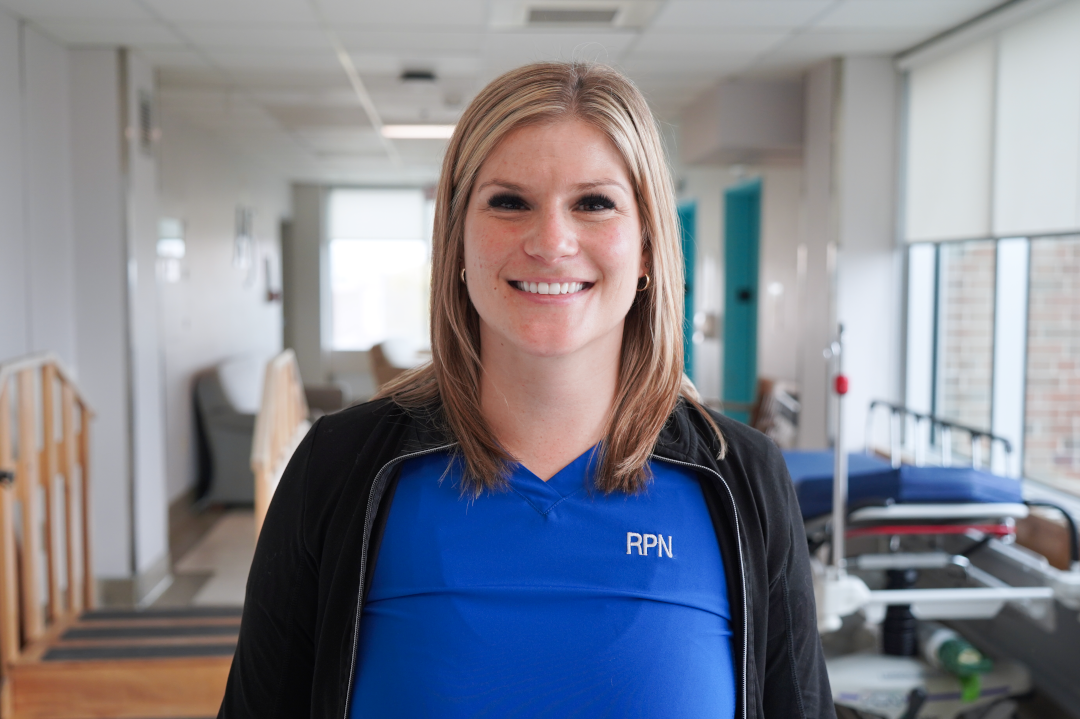 Why did you choose a career in nursing?
Nursing was always an interest of mine and with some positive encouragement from family I chose to pursue my dreams. I've dedicated the first 12 years of my nursing career to inpatient surgery. I am proud to say I'm part of the surgical team here at Brantford General Hospital.
What is your favourite part of the job?
I have always had a passion for helping people and nursing has given me the opportunity to make a difference in people's lives. It's important to me to be a strong advocate, a helping hand and approach people with a warm heart.
Do you have a message for people considering nursing as a career?
If I could provide any advice to people seeking a career in the nursing profession, this career will be challenging at times but confidence comes with time. Don't forget who you are as a person and never lose your compassion for humanity.
Nursing Week Superlatives
Nursing week is a time to recognize and celebrate the efforts and dedication of our incredible nursing team at BCHS. Beyond your dedication to your colleagues, patients, and community, we want to celebrate the unique things that make you, you.
From May 2-10, everyone at BCHS has been nominating and voting on their nursing colleagues for superlatives. Winners will be awarded with a small gift on May 12, the Day of the Nurse, in recognition of being a favourite in the respective categories.
Nursing week Superlatives Categories

| Superlative Category | Winner |
| --- | --- |
| Most Likely to Volunteer | Joissy Borges, RPN, C7 |
| Calm Under Pressure | Robin Morley, RN, ED |
| Most Tech Savvy | Alex Brohman, RN, B7 |
| Most Likely to Take the Stairs | Jennifer Brown, RN, CCU |
| Most BCHS Spirit | Cadie Gafford, RN, B6 |
| Best IV Starter | Amy Farrow, RN, ED |
| Rookie of the Year | Cristine Medel, RPN, ACU |
| Great Sense of Humour | Ian Evangelista, RPN, B6 |
| Best Smile | Jorden Mayer, RN, ED |
| Two Peas in a Pod | Alex Hardy, RPN, & Kaleigh Lunan, RN, ACU |
| Outrageously Optimistic | Cheryl Caswell, RN, ED |
| Future CNE | Danielle Denbok, RN, CCU |
| Fearless Leader | Marcy Kinsman, RN, ACU |
| Most Caffeinated | Dana Murphy, RPN, B6 |
| Carpe Diem | Melanie Gingerich, RN, TWH Transitional |
| Heart of Gold | Anabela Slifierz, RN, FBC |
| Proud Pet Parent | Krista Sollazzo, RN, ACU |
| Hydro Homie | Kristen Schmidt, RN, B6 |
| Best Decorator | Laurie Szentirmai, RN, EAU |
| Unit Parent | Tamara Camilleri, RN, ED |