Cancer Clinic Introduces EPIC Change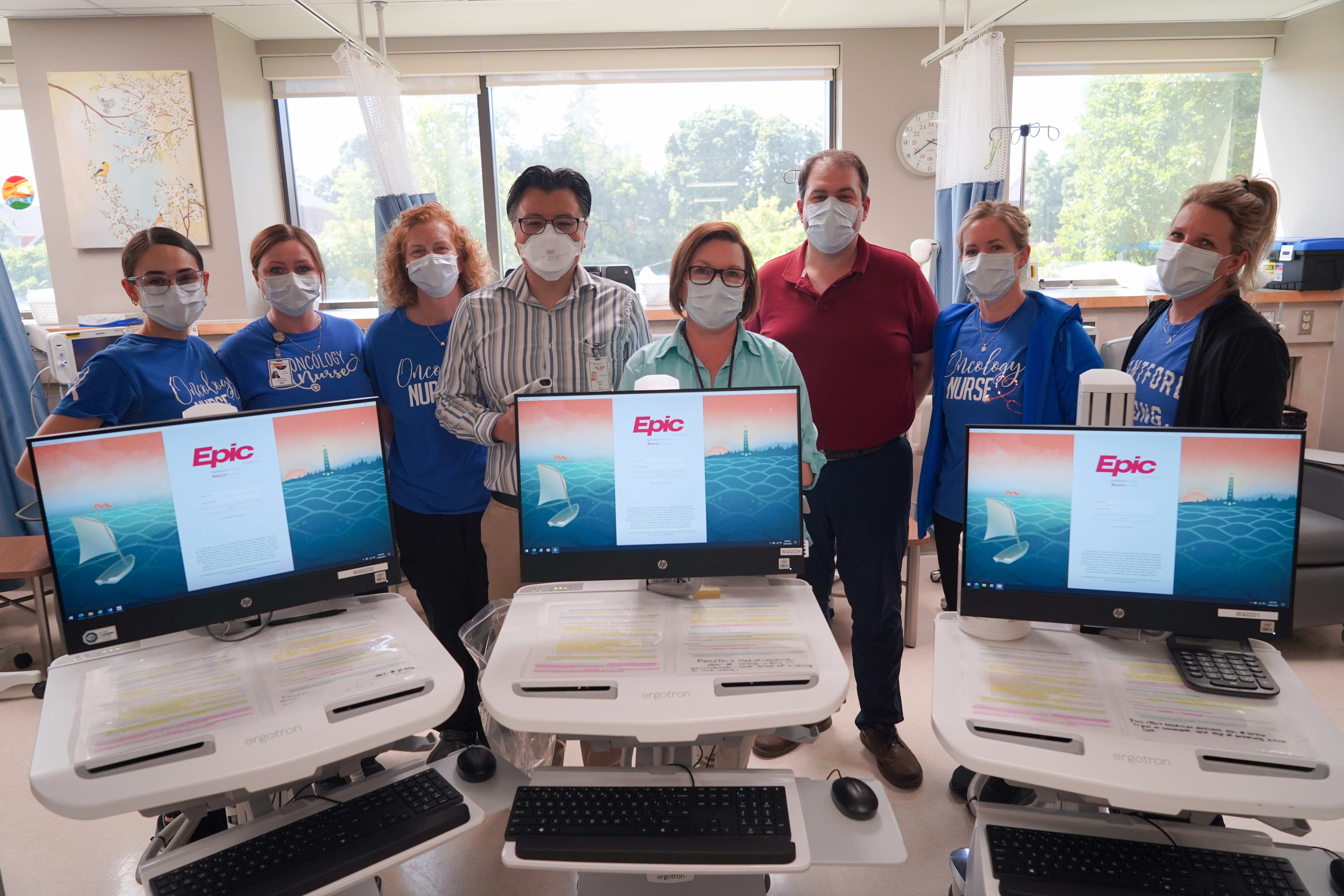 The Brant Community Healthcare System's Cancer Clinic took an EPIC step forward with the launch of the best-in-class electronic medical records system – Epic.
This new system does away with paper files and puts all patient health information in one easy-to-access place, which will improve our Cancer Clinic's patient safety and quality of care.
"EPIC allows staff to better manage patient data and communicate with clinicians across both sites to improve the continuum of care," said Geordie Wright, Pharmacist at BGH.
This truly is an EPIC move to the future in cancer care at BCHS!
Thank you to all who helped make this launch a success!
Click here to read the full Hospital Insider.