BCHS Recognizes Orange Shirt Day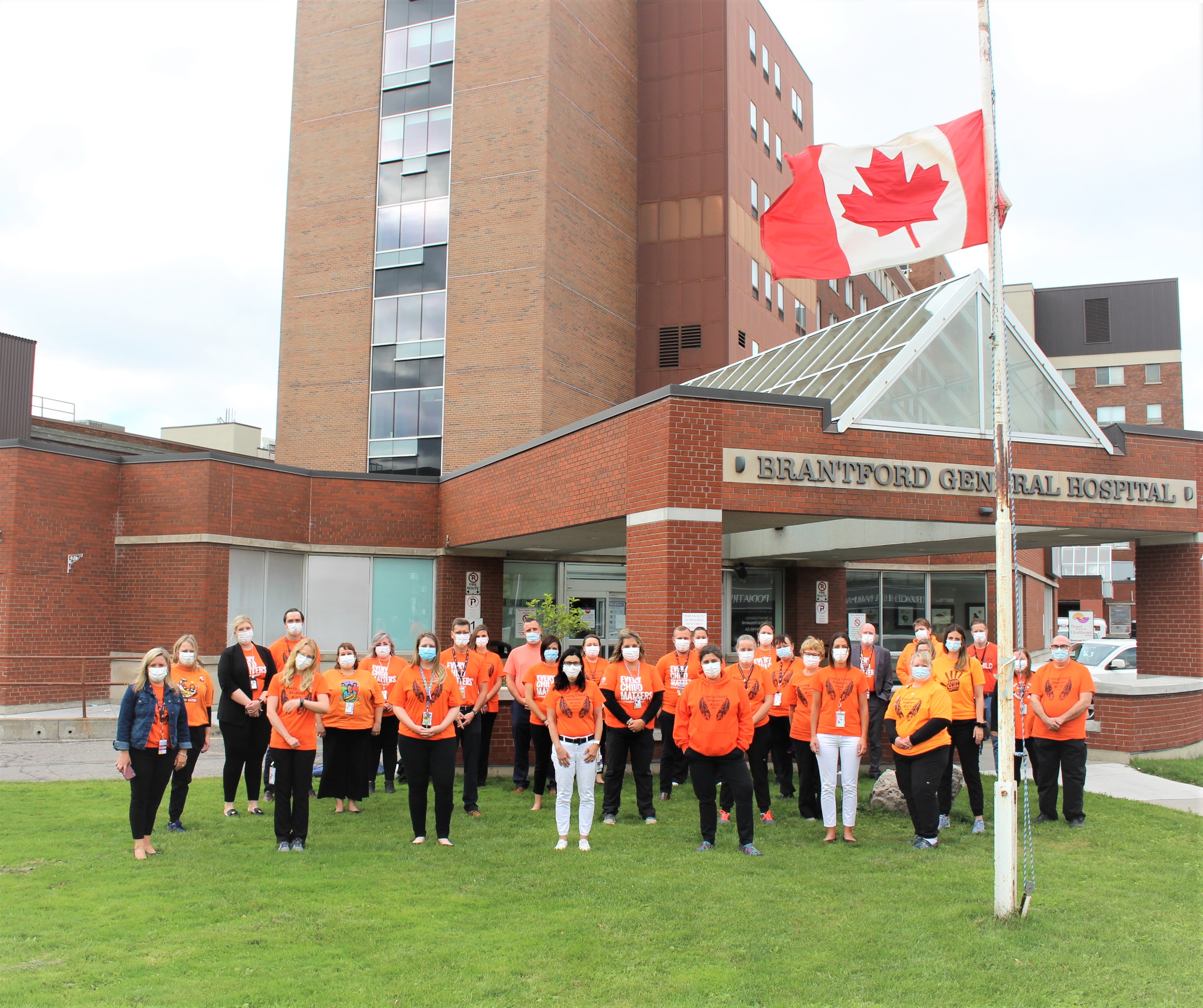 Every year on September 30th, people across Canada recognize and honour Orange Shirt Day (National Day for Truth and Reconciliation).
This day provides each of us with the opportunity to:
Educate people to have meaningful discussions about the impact of residential schools and the harmful legacy they have left behind
Promote awareness and spur global conversation about the inequalities and ongoing struggles that Indigenous people continue to face to this day
Recognize the strength and resilience of survivors, their families and the Indigenous community
Today, BCHS staff, physicians and volunteers show their support that #everychildmatters by wearing orange. The flags at Brantford General Hospital and The Willett in Paris have also been lowered to half-mast.