BCHS Celebrates Social Work Week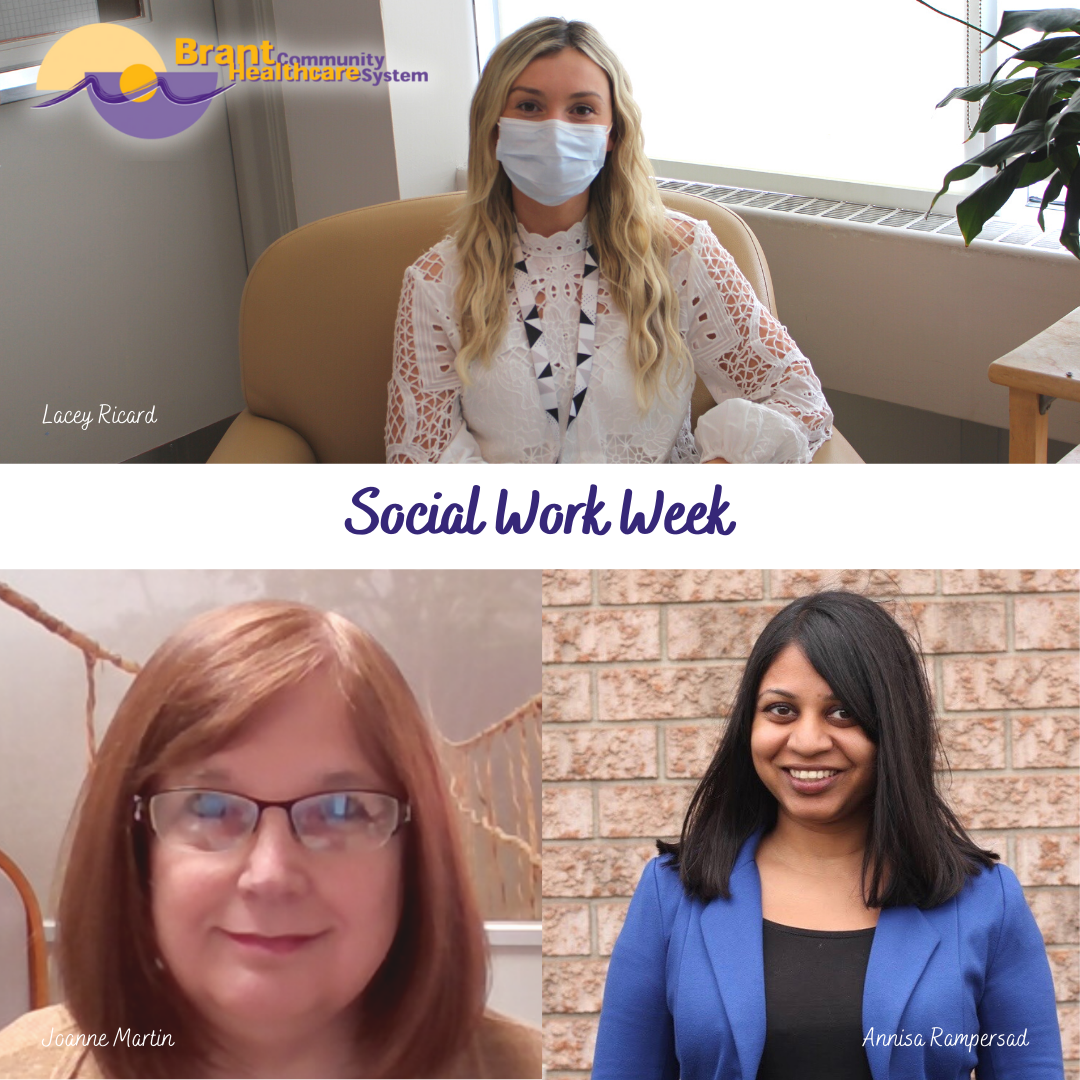 Social Work Week serves as an opportunity to recognize the hard work, dedication, resilience and compassion of social workers. This year's theme, #MoreThanEver, exemplifies that now, two years into the pandemic, there is an unprecedented need for mental health care and support.
It is important that we recognize that social workers continue to be on the front lines of our recovery and provide vital assistance to those dealing with burnout, stress, trauma and anxiety.
Joanne Martin, a social worker in the Early Psychosis program at BCHS, says the trajectory of her life changed after working in a women's shelter one summer. Not only does she remember working with an amazing group of women, but their passion for social justice and commitment to promoting healing served as inspiration for her.
"For me, social work is a privilege and not just a job. It's a fostering of hope. Being able to build capacity within the family to equip them with the resources to support their loved one's recovery. Looking back on my four decade long career I can honestly say that I still have that passion for accompanying people on their healing journeys" says Joanne.
This passion is also shared by Annisa Rampersad, social worker in the Mental Health Counselling program at BCHS.
"I was drawn to the career of social work because it brings meaning and passion to my life. From a young age, I realized I had a strong ability to connect, empathize and understand others deeply and I wanted a career that would allow me to use those strengths to help others. It was important to me that I try to empower others to find the resilience within themselves to make a difference and now I am constantly inspired by the strength and courage client's find in their experiences" says Annisa.
Social work has an immense impact on all areas of life and social workers embrace the responsibility to enhance the patient experience. This happens through advocacy, empowerment and connecting people with supports and resources that will further their care needs.
"After experiencing the selfless care and support provided by healthcare social workers during my own family's cancer journey, I have developed a strong passion for helping patients and families navigate their own journey in healthcare" says Lacey Ricard, Acute Care Social Worker at BCHS.
As part of the patient's care team, social workers will collaborate with patients and families on a daily basis to identify their needs. This could include anything from food insecurity, social isolation, job and financial insecurity, housing accommodations, access to affordable services, grieving and coping with diagnoses, loss and difficult life transitions, among others.
"For me, social work week is a time to honour the multi-dimensional aspects of health and the Brantford General Hospital's commitment to providing holistic and comprehensive care. It's important to try and dismantle inequities by highlighting the connections and impacts between social, emotional and economic health. We need to acknowledge how personal struggles, power imbalances and oppressive structures within society create injustices and respond to this issue from a place of authenticity, compassion and empathy" says Lacey.
On behalf of everyone at BCHS, we thank all of our BCHS social workers and beyond for their persistence in improving the well-being of others. We appreciate your continued delivery of exceptional care to exceptional people.
#SocialWorkWeek2022