An Open Letter of Thanks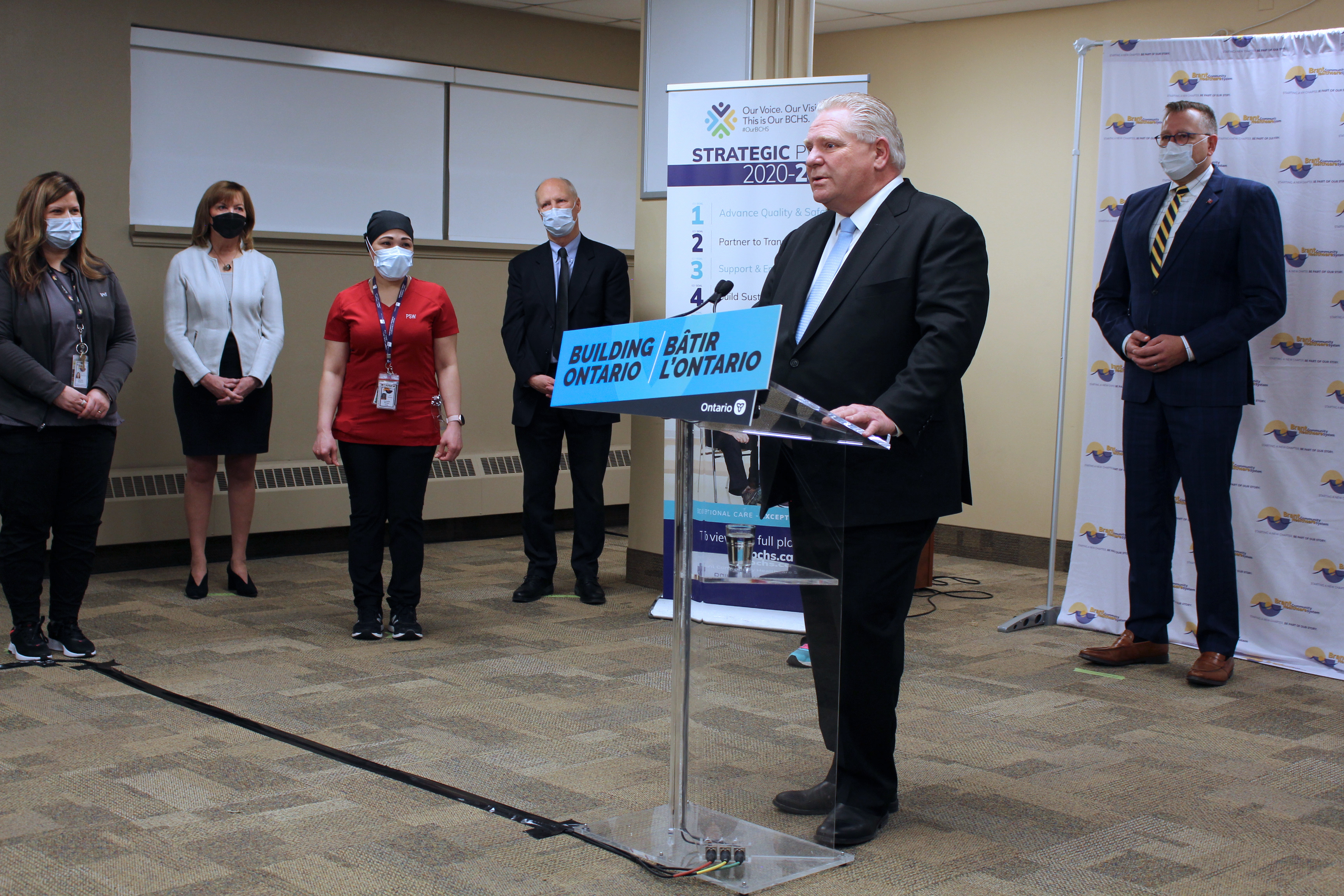 March 11, 2022
To: The Honourable Doug Ford, Premier of Ontario, the Honourable Christine Elliott, Deputy Premier and Minister of Health, and the Honourable Will Bouma, MPP for Brantford-Brant
Dear Premier Ford, Minister Elliott, and Mr. Bouma:
On behalf of the Board of Directors of the Brant Community Healthcare System and the staff, physicians and volunteers who work every day caring the patients of our community and on behalf of the community, we would like to thank you for spending time with us on March 9, 2022 to announce the Government's planning approval for the redevelopment of the Brant Community Healthcare System.
We would like to thank your Government for making this most important decision to support the growing need of the hospital care that will improve care delivery for the people of Brantford, Brant County, Six Nations and Mississaugas of the Credit and surrounding area.
This is truly a historical and momentous announcement for our community and will enable the transformation of the Brant Community Healthcare System into the modern health care facility that will serve our community for generations to come.
You teams were amazing to work with in the preparation for and in the execution of the announcement. Please extend our appreciation to them for their professionalism and guidance
Yours sincerely,
David McNeil, President and CEO, Brant Community Healthcare System
Paul Emerson, Board Chair, Brant Community Healthcare System