Employee Rewards and Recognition
We rely on the skills and talents of our staff, volunteer and physicians to lead the way with exemplary care. Nominating someone for their hard work and dedication only takes a few minutes, and they are entered to win an annual prize! All employees, volunteers and physicians are eligible to be nominated, and anyone can make a nomination. Leadership is notified of any nomination and an acknowledgment letter is sent to nominees. The different categories to recognize someone are listed on this page.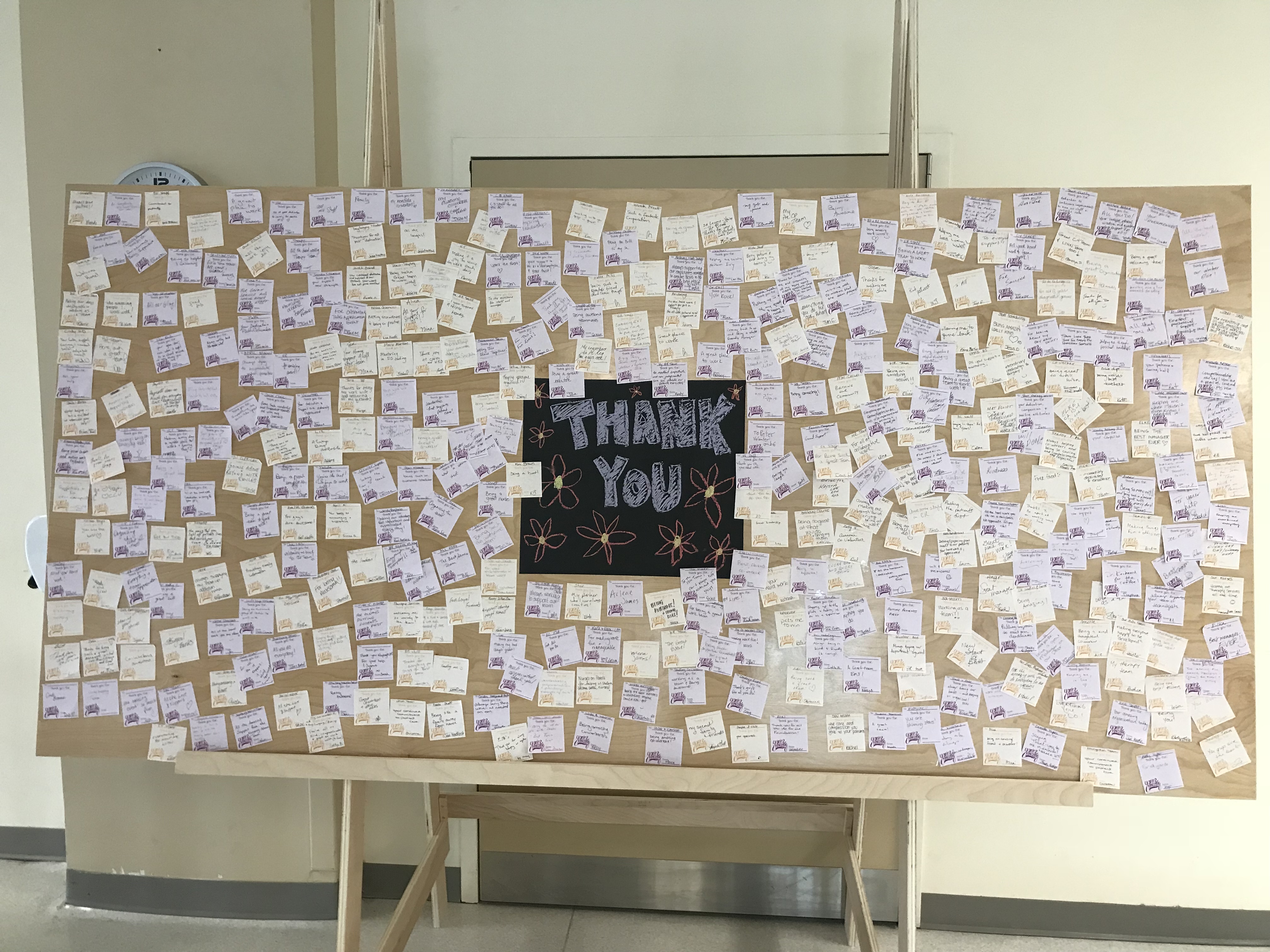 Employee Safety
Demonstrates a commitment to employee safety by sharing a system improvement that has or will reduce injuries, or correct hazards
Provides leadership by modeling a culture of safety within their area
Promotes awareness of safety by actively participating and engaging others in safety initiatives
Encourages others to participate in safety initiatives
Identifies safety issues/concerns and recommends system improvements
Demonstrates willingness to adopt new practices based on safety initiatives
Participates in safety related activities such as workshops, conferences and committees
Patient Centered Care
Demonstrates enthusiasm to help out a patient or team member
Exceeds job expectations by demonstrating consistent and outstanding performance
Contributes to a positive work environment
Demonstrates caring, courteous care to patients, and makes a difference in a patient or fellow staff member's day.
Provides information and education to patients, and provides emotional support to patients and their families.
Leadership
Demonstrates consistent leadership skills
Encourages growth within the organization
Advances own discipline or profession
Supports employees and co-workers, and demonstrates a sensitive and caring manner when doing so.
Demonstrates desire to enhance work life balance personally and with the team
Inspires, leads, guides, mentors and motivates employees and co-workers.
Quality and Innovation
Employee or team who has demonstrated innovation, quality or who has completed a quality improvement project or initiative.
The improvement project has generated benefits for the team, department or the organization.
The project address patient care, work productivity, cost savings, waste reduction or team efficiency
Staff Partnership Award
Staff play a crucial role in the development, enhancement and support of our volunteers and the programs in general. This award helps to recognize the valuable contributions that a particular person or team has provided to volunteers at BCHS. Volunteers are asked to nominate an individual or team that they feel is truly a partner in engaging volunteers. The winning department or individual is chosen by members of the Volunteer Association Board of Directors and the Senior Coordinator of Volunteer Engagement and is presented during National Volunteer Week.
We recognize how hard the staff, physicians, and volunteers work each and every day. Throughout the year the Hospital hosts spontaneous appreciation events, to show our gratitude. Keep an eye on the Staff Calendar for upcoming events!