Labelling Specimen Tubes
Proper labelling of specimen tubes, helps ensure accuracy and expediency. Below is information on how to ensure proper labelling.
Blood Specimen Tubes
Holding the top of the tube, place the large barcode up close but not touching the colour top, laying length way on the tube. DO NOT PLACE THE NAME UPSIDE DOWN. DO NOT WRAP AROUND THE TUBE. This must be done correctly so the analyzer can read the information. Match the right label with the right tube.
Sterile Containers
When using the container below for any type of specimen (i.e. urine, stool, fluid), apply the smaller label from the LEFT side of the labels, vertically to the container over the existing label. Double check to be sure that the label you apply has all the patient demographic information. Send the rest of the labels to the lab with the specimen.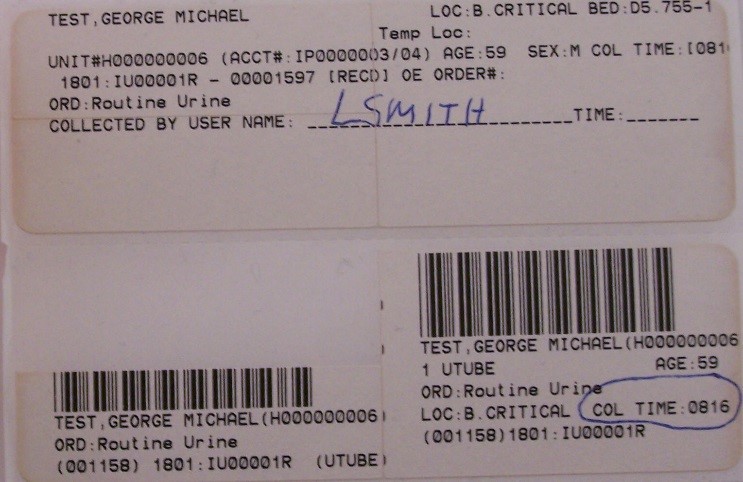 Blood Cultures
It is very important to ensure that the barcode on the bottle is completely visible and not covered at all.

Apply the large lower right bar code label to the specimen exactly as above. Do NOT cover the barcode on the bottle. Send the rest of the labels with the specimens in the plastic bag.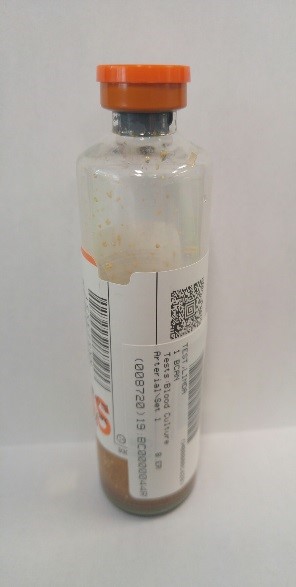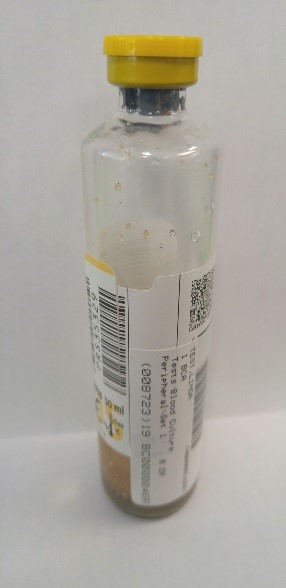 Aerobic (Set 1 & 2) Anaerobic (Set 2) Pediatric
Swabs